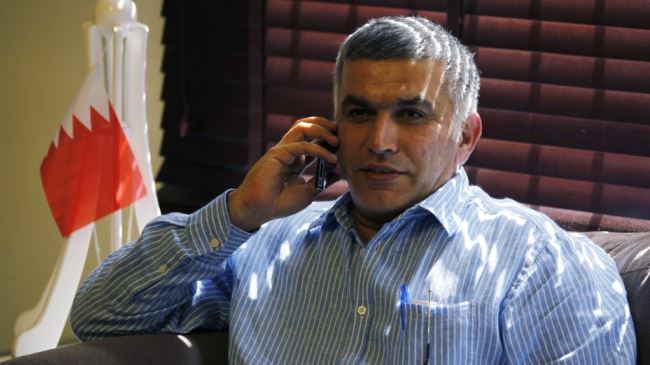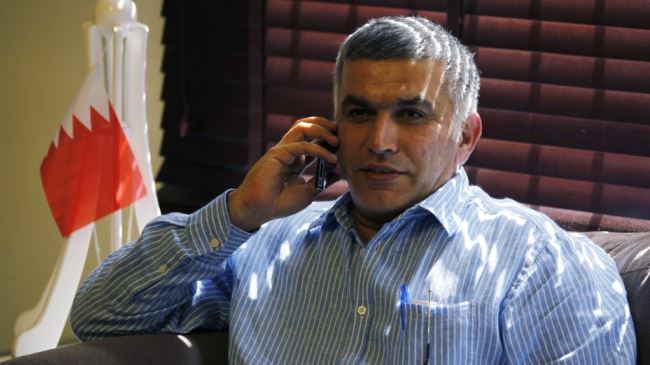 Bahraini police has arrested prominent rights activist Nabeel Rajab over his anti-regime tweets as Manama continues its crackdown on protests in the country.
The Saudi-backed police questioned Rajab, the director of the Bahrain Center for Human Rights (BCHR), on Wednesday over his remarks on Twitter.
"Legal measures have been taken to refer him to the general prosecution," Manama said in a statement, adding that the activist had "insulted official bodies in his tweets."
In one tweet shared on Sunday, Rajab said the Bahrainis that join the ISIL war in Syria and Iraq are actually members of security agencies belonging to the Persian Gulf monarchy.
"Many #Bahrain men who joined #terrorism & #ISIS came from security institutions and those institutions were the first ideological incubator," Rajab wrote, using another abbreviation for the ISIL.
Rights group Human Rights First censured the arrest and called on the Al Khalifa regime to end "systematic harassment" of human rights activists.
Brian Dooley form Human Rights Watch also reacted to the detention, saying, "We are alarmed that the Bahraini government continues to target prominent human rights defenders in an effort to impede their vital work."
Nabeel was under the regime's custody in Jaw prison in eastern Bahrain from July 9, 2012 until May this year.
Earlier in September, the European Parliament held a meeting with a delegation from the BCHR headed by Rajab.
Meanwhile, a court charged Maryam al-Khawaja, another rights activist, for allegedly assaulting police during questioning at the airport.
Since mid-February 2011, thousands of pro-democracy protesters have held numerous demonstrations in the streets of Bahrain, calling for the Al Khalifa royal family to relinquish power.
On March 14, 2011, troops from Saudi Arabia and the United Arab Emirates invaded the country to assist the Bahraini government in its crackdown on peaceful protesters.
According to local sources, scores of people have been killed.