Bahrain
Bahrain prisoners protest female activists arrest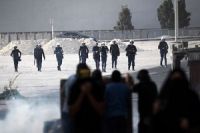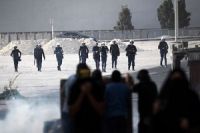 Bahraini political prisoners have gone on a hunger strike to protest the regime's detention of pro-democracy female activists in the Persian Gulf state.
According to Press TV, Bahrain's main opposition bloc al-Wefaq said on Monday that the hunger striking prisoners in al-Hodh al-Jaf prison continued their protest, which started on Sunday, for the second straight day.
According to the Bahraini opposition group, the prisoners issued a statement on Sunday, demanding the immediate release of the detained activists.
Al-Wefaq said the prisoners had asserted in the statement that they would continue their move if their demand is not met.
The regime arrested 13 female activists for expressing disagreement with the upcoming parliamentary elections in the country. Two of them have been released while 11 others are still in custody.