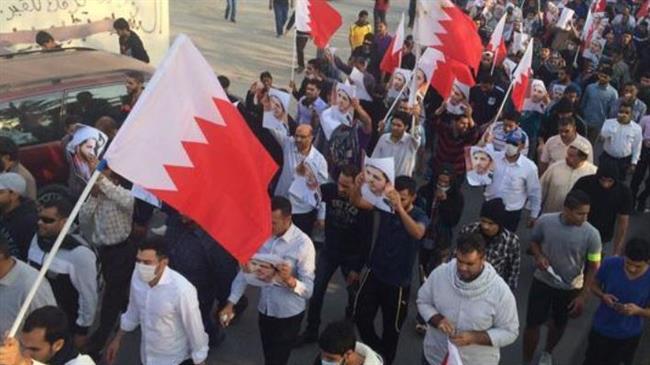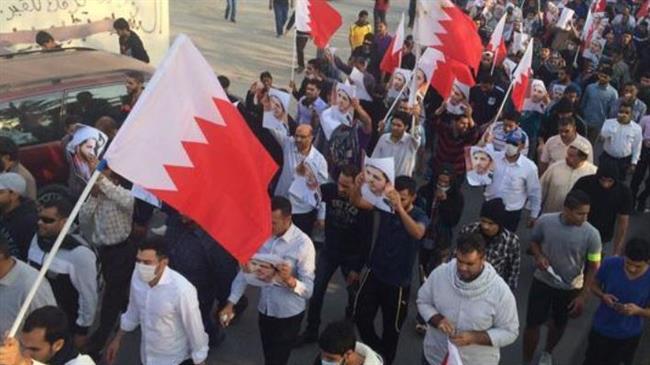 Protesters have once again taken to the streets in Bahrain, calling for the immediate release of recently jailed opposition leader, Sheikh Ali Salman.
Wednesday's protests were held in Salman's hometown, Bilad al-Qadeem, a suburb of the Bahraini capital, Manama.
Salman was detained by Bahraini forces on December 28, two days after he was re-elected as the al-Wefaq National Islamic Society party's secretary-general.
Salman's lawyers say Bahraini prosecutors have formally charged the opposition figure with inciting a change of government by force, inciting hatred of a segment of society, inciting others to break the law, and insulting the Interior Ministry.
Earlier, informed sources, who declined to be named, said Mahdi al-Akri, a senior member of al-Wefaq, has been also arrested in Manama a week ago while he was in the company of his family.
According to reports, Akri was detained for organizing protests demanding the release of Salman.
Meanwhile, al-Wefaq has announced that one of its leaders has been hit with a birdshot during a demonstration for Sheikh Salman's freedom.
On Tuesday, prominent Bahraini Shia cleric Ayatollah Sheikh Isa Ahmed Qassim said anti-regime demonstrations will continue in the tiny Persian Gulf kingdom as long as Salman is held in detention.
Since mid-February 2011, thousands of protesters have held numerous rallies in the streets of Bahrain, calling for the Al Khalifa royal family to relinquish power.
The European Union has warned that Sheikh Salman's arrest will worsen Bahrain's already fragile political and security situation.
On December 30, the Office of the UN High Commissioner for Human Rights called on the Manama regime to release the al-Wefaq leader.