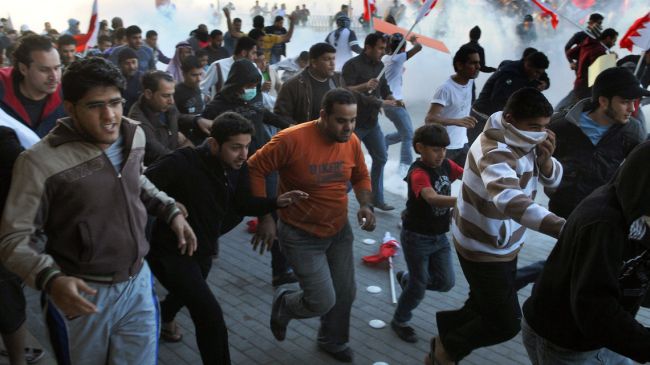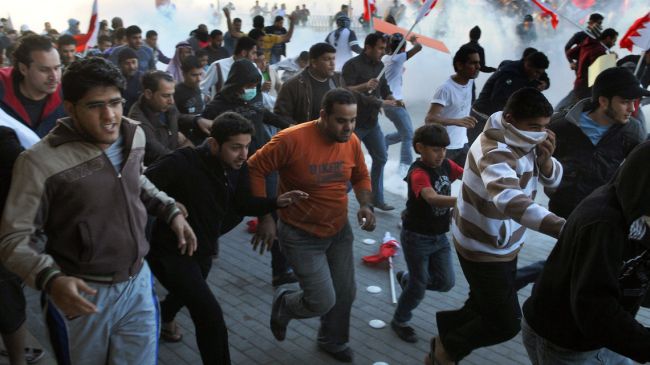 A Bahraini activist has been handed down a six-month jail sentence on charges of defaming the Arab kingdom's monarch on Twitter.
The convict, whose identity was not revealed, was part of a four-member group arrested last month in connection with their Twitter posts, AFP reported on Thursday.
The activist's laptop and cell phone have also been confiscated.
The sentences for the remaining three defendants, who first appeared in court on October 22, are to be announced on November 5.
On Wednesday, Amnesty International censured the Bahraini regime for its decision to ban all demonstrations and public gatherings across the country.
The London-based organization said that "law enforcement officials must act to protect peaceful protesters" and that the "authorities cannot simply declare a blanket prohibition on all protests."
Bahraini Interior Ministry said in a statement issued on October 30 that it would ban all protests and gatherings, describing anti-regime demonstrations as "repeated abuse" of freedom of speech.
The Bahraini revolution began in mid-February 2011, when the people started holding massive demonstrations.
The Bahraini government promptly launched a brutal crackdown on the peaceful protests and called in Saudi-led Arab forces from neighboring Persian Gulf states.
Dozens of people have been killed in the crackdown, and the security forces have arrested hundreds, including doctors and nurses accused of treating injured revolutionaries.
The protesters say they will continue holding anti-regime demonstrations until their demand for the establishment of a democratically elected government is met.