Bahrain
Bahraini clerics call on public to oppose anti-Qassim ruling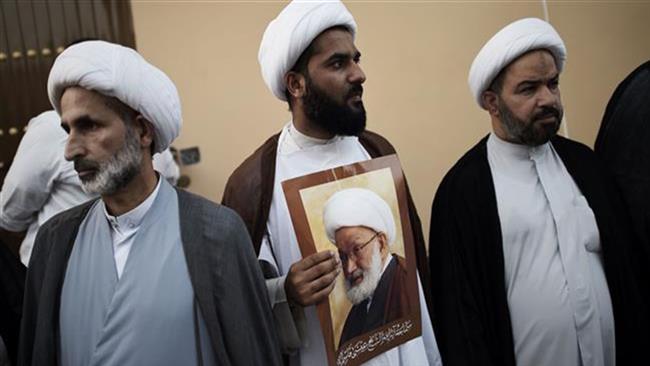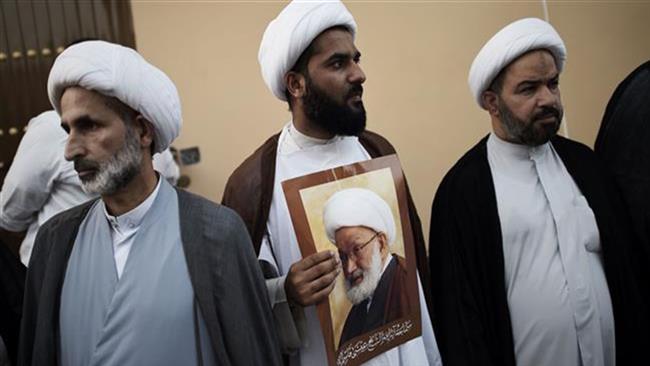 Senior clerics in Bahrain have reiterated their unwavering support for Sheikh Isa Qassim, and called on all members of the public to roundly reject any court ruling against the distinguished Shia cleric, whom the ruling Al Khalifah regime has stripped of his nationality and plans to put on trial.
The clerics, in a statement released on Wednesday, highlighted that they will continue to support the 77-year-old cleric, who is the spiritual leader of the country's dissolved opposition bloc, the al-Wefaq National Islamic Society, till their last breath, Arabic-language online newspaper Manama Voice reported.
The statement further noted that people are ready to do whatever it takes to defend the country's religious leadership, describing Sheikh Qassim's trial as an attempt to undermine the religious entity in Bahrain.
The clerics pointed out that any verdict issued by the Bahraini regime court against Sheikh Qassim is void, and therefore must be popularly dismissed.
Bahraini authorities stripped the cleric of his citizenship on June 20, 2016. They later dissolved the Islamic Enlightenment Institution, founded by him, in addition to the opposition al-Risala Islamic Association.
The Manama regime has leveled charges of "illegal fund collections, money laundering and helping terrorism" against Sheikh Qassim, who has strongly rejected them.
A trial session had been scheduled for the senior cleric on March 14 but was postponed to May 7 amid fears of a surge in popular outrage.
Thousands of anti-regime protesters have held demonstrations in Bahrain on an almost daily basis ever since a popular uprising began in the kingdom in mid-February 2011.
They are demanding that the Al Khalifah dynasty relinquish power and allow a just system representing all Bahrainis to be established.
Manama has gone to great lengths to clamp down on any sign of dissent. On March 14, 2011, troops from Saudi Arabia and the United Arab Emirates were deployed to assist Bahrain in its crackdown.
Scores of people have lost their lives and hundreds of others sustained injuries or got arrested as a result of the Al Khalifah regime's crackdown.