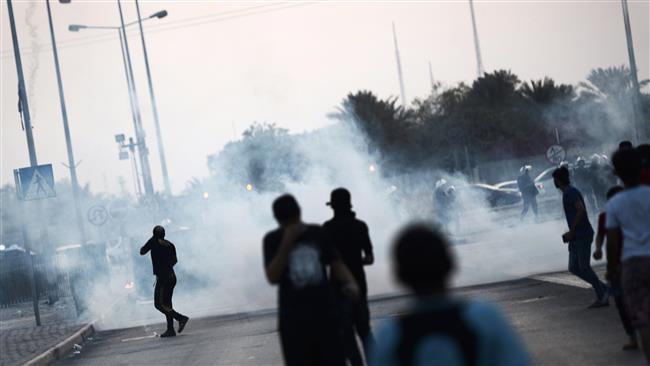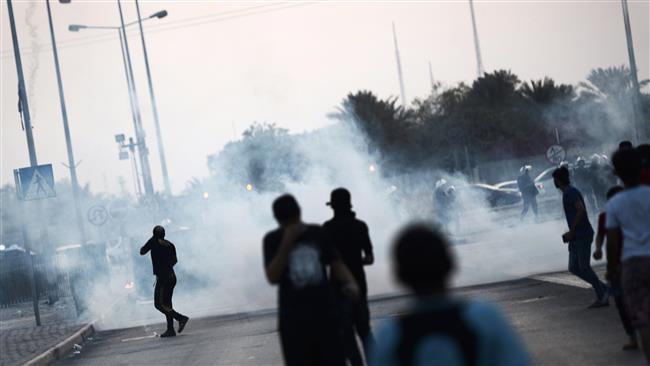 A court in Bahrain's capital of Manama has sentenced five Bahrainis to life imprisonment over alleged involvement in plotting attacks across the Persian Gulf kingdom.
Bahrain's Public Prosecutor Ahmed al-Hammadi said Thursday that all the convicted men, most of them sentenced in absentia, were also ordered to be stripped of their citizenship, state news agency BNA reported.
According to the prosecutor in the case, at least two of the convicts had allegedly been conspiring attacks on banks and public buildings, while the others provided financial and logistical support to such acts.
The Bahraini judiciary has come under fire by many human rights groups for handing down long-term sentences to anti-regime protesters and activists in the country.
In another development, the Bahraini Interior Ministry said Bahraini security forces had stormed the houses of anti-government activists in different parts of the capital, Manama, arresting nearly 50 people.
The raids were carried out in different districts and villages in and around Manama, including Sitra, Diya and Malkiya, overnight on Tuesday.
Amnesty International and other rights groups have repeatedly censured the Bahraini regime over the "rampant" human rights abuses against opposition activists and anti-government protesters.
In its report, titled "Behind the Rhetoric: Human rights abuses in Bahrain continue unabated," the UK-based rights organization in April criticized Manama for resorting to torture, arbitrary detentions, and the excessive use of force against peaceful government critics, including some as young as 17.
Since mid-February 2011, thousands of anti-regime protesters have held numerous demonstrations on an almost daily basis in the streets of the tiny Persian Gulf kingdom, calling for the Al Khalifa family to relinquish power.
Scores of people have been killed and hundreds of others injured or arrested in the ongoing heavy-handed crackdown on peaceful rallies.