Bahrain
Bahraini Opposition Calls People to Boycott Ministries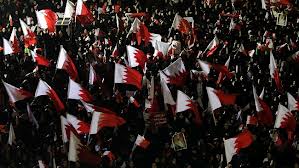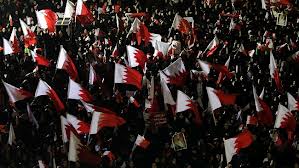 Bahrain's al-Wefaq Islamic Association has called on people to boycott ministries and transactions next Thursday to mark the third anniversary of the popular uprising against the regime.
The Secretary General of al-Wefaq Sheikh Ali Salman called on the Bahrainis to boycott the Persian Gulf state's ministries and to halt their shopping activities next Thursday.
Sheikh Salman also called on launching an international campaign to address US President Barack Obama and UN Secretary General Ban Ki-moon via social networks.
He further added that the Bahraini opposition forces are to organize a demonstration on Saturday.
On Friday, Bahrainis took to streets to protest against the al-Khalifa regime's crackdown on pro-democracy demonstrators.
The Saudi-backed security forces used tear gas against the protesters, who were holding a demonstration in the predominantly Shia village of Bani Jamrah in the northwest.
Carrying pictures of two protesters slain by the regime, the demonstrators formed a human pyramid at the end of the rally and waved the Bahraini flags.
The village has been the scene of a brutal crackdown, with regime forces opening fire on unarmed protesters on many occasions.
Similar protests were also held in the village of Aali, south of the capital Manama, and in the northeastern island of Sitra.
Police fired tear gas and stun grenades at anti-regime protesters in Sitra.
In A'ali, the demonstrators called for the release of prisoners jailed by the regime as they carried placards reading, "We will never surrender."
Protesters across the tiny Persian Gulf nation are expected to hold several demonstrations this week to commemorate the anniversary of February 14 uprising.
Since mid-February 2011, thousands of pro-democracy protesters have held numerous demonstrations in the streets of Bahraini cities and villages, calling for the al-Khalifa royal family to relinquish power.
Source:Alahednews