Bahrain
Bahraini people stage fresh anti-regime protests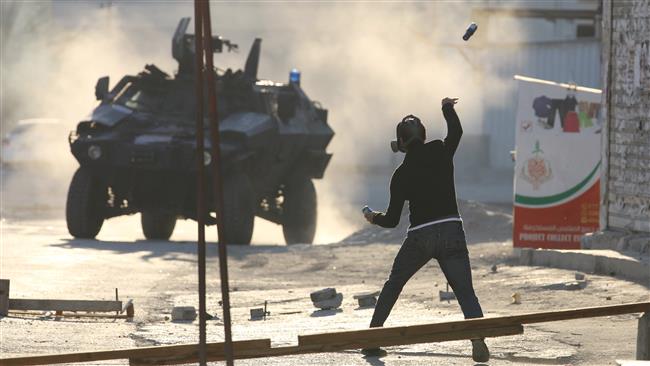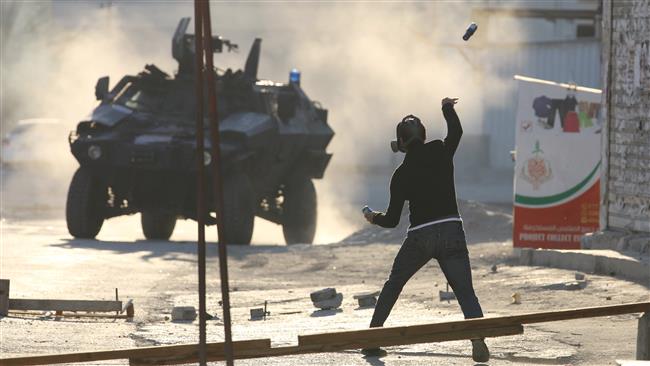 Demonstrators have once again taken to the streets in Bahrain to express their solidarity with detained political activists and call for the downfall of ruling Al Khalifah monarchy.
On Tuesday evening, dozens of protesters staged a rally on the island of Sitra, located about 12 kilometers (seven miles) southeast of the capital, Manama, chanting slogans against the Al Khalifah regime and calling for the immediate release of incarcerated dissidents, Arabic-language Sitra news portal reported.
Bahraini regime forces then intervened and fired tear gas canisters to break up the protests and disperse the demonstrators. A number of the demonstrators were also arrested.
A similar demonstration was also held in the village of Ma'ameer, about 15 kilometers (9.5 miles) south of Manama.
Since February 14, 2011, thousands of anti-regime protesters have held numerous demonstrations on an almost daily basis in Bahrain, calling for the Al Khalifah family to relinquish power.
In March that year, troops from Saudi Arabia and the United Arab Emirates were deployed to he country to assist the Bahraini government in its crackdown on peaceful protests. Scores of people have been killed and hundreds of others injured or arrested in the ongoing heavy-handed crackdown on the anti-regime rallies.
Amnesty International and other rights groups have repeatedly censured the Bahraini regime over the "rampant" human rights abuses against opposition activists and anti-regime protesters.