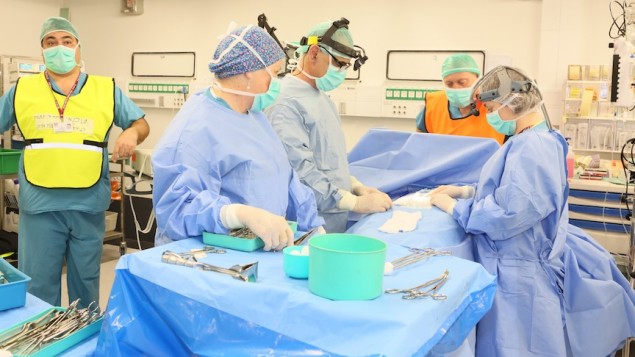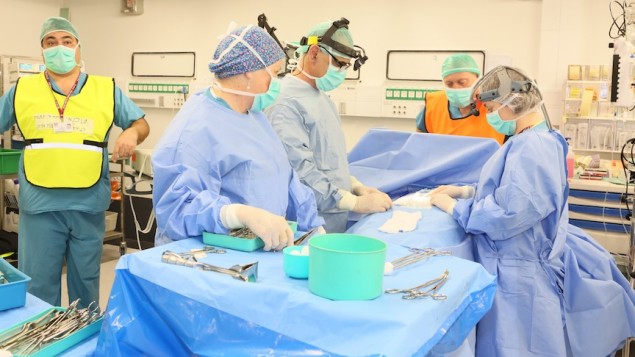 Member of the Bahraini royal family chose the Zionist entity over the US to make a 'life-saving' surgery, the Times of Israel news website reported Monday citing the entity's deputy minister for regional cooperation Ayoub Kara.
"An Israeli hospital recently provided life-saving treatment to a Bahraini princess," Likud's Kara said.
Refusing to name the princess or disclose the nature of the surgery or to specify its place, Kara said that she had the treatment at Haifa's Rambam Medical Center.
A spokeswoman for Rambam told the Zionist website that the hospital did indeed treat a Bahraini princess — but that this was in 2010, and that no Bahraini princess had been treated there since, she claimed.
Kara said the decision to provide the princess with treatment inside the occupied territories was approved by Zionist Prime Minister Benjamin Netanyahu.
The princess, who stayed in the Zionist entity for about two months but has since returned to Bahrain, he said, had been invited to undergo the operation in the United States.
"But she opted for treatment in Israel," Kara, a Druze member of Netanyahu's Likud party, revealed.
"Kara's involvement in the matter led Bahraini officials to invite him to the Gulf state or to a third country to discuss how Israel and the Sunni Arab states could further intensify their cooperation," the website noted.
"The relationship with the Saudi[-led] coalition is very important to us," he said. "The entire Saudi[-led] coalition wants stronger ties because the dangers they face are the same as Israel. This danger is Iran. We have many things in common today."
The Zionist entity was established in 1948 after occupying the Palestinian lands and expelling the local residents out of their homes.
Since then three Intifadas (uprisings) emerged to resist the Zionist occupation. The latest broke out in October and is still persistent. Palestinian fighters and young men are pledging to move on with their heroic operations until the liberation of the Palestinian territories and the full withdrawal of the occupation authorities.