Bahrain
Bahraini protesters clash with security forces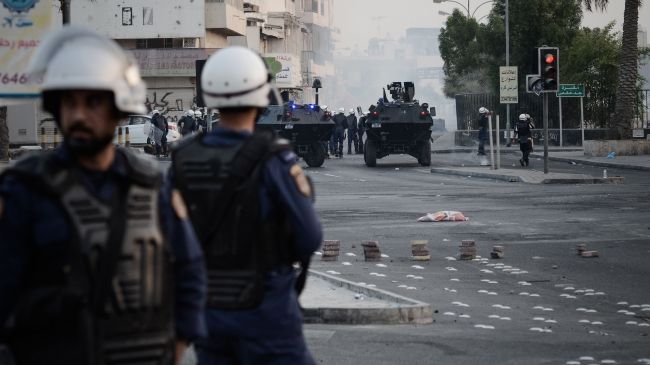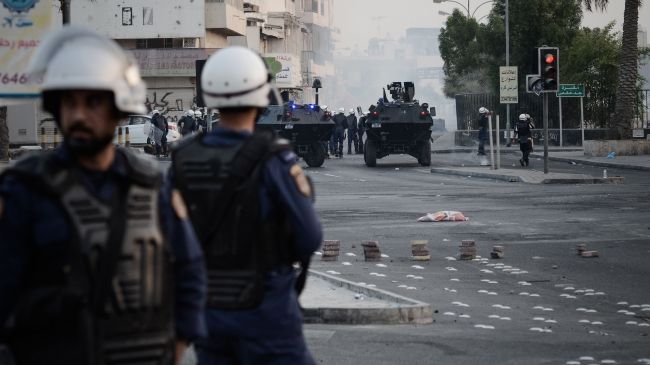 Bahraini protesters have clashed with Saudi-backed security force of the Al Khalifa regime in northeastern island of Sitra.
On Saturday, the protesters shouted slogans against the regime, which has stepped up its crackdown on pro-democracy demonstrators.
The protesters also called for freedom of political prisoners in the tiny Persian Gulf kingdom.
The demo followed the burial of a Bahraini protester called Hossein Mahdi, whose body was found on Malikiyah beach, west of the capital Manama, on Friday.
The protesters blame the security forces for shooting and stabbing Mahdi to death.
Since mid-February 2011, thousands of pro-democracy protesters have held numerous demonstrations in the streets of Bahrain, calling for the Al Khalifa royal family to relinquish power.
"The situation is very terrible. Actually, it is one of the worst human rights situations in the world," Edward Corrigan, a human rights attorney in Ontario told Press TV.
"Until there is meaningful democratic reform in Bahrain the problem is going to continue," added Corrigan.
The human rights attorney also censured the West's ignorance regarding the "quite critical" human rights abuses in the country.
Earlier in the day, former CNN journalist Amber Lyon stated that Bahrain was paying the American news network to ignore the regime's brutal repression and create content that shows Bahrain is in a favorable light.
On March 14, 2011, troops from Saudi Arabia and the United Arab Emirates invaded the country to assist the Bahraini government in its crackdown on peaceful protesters.
According to local sources, scores of people have been killed and hundreds arrested.
Physicians for Human Rights say doctors and nurses have been detained, tortured, or disappeared because they have "evidence of atrocities committed by the authorities, security forces, and riot police" in the crackdown on anti-government protesters.