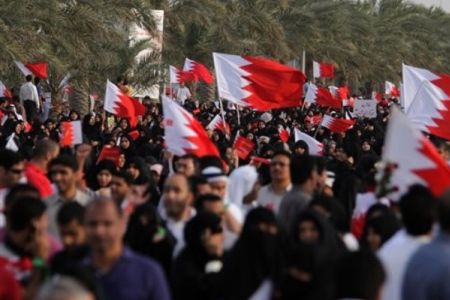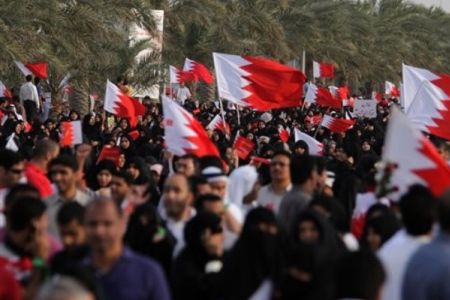 Tens of thousands of people in Bahrain have surrounded the Safriyah Palace to demand an end to the monarchy.
Nurses and doctors are standing by for any possible violence. This is the latest in a wave of anti-government protests against the rule of King Hamad bin Isa Al Khalifa, The Associated Press reported.
The protest on Saturday comes a day after police — with the help of pro-government vigilantes — used teargas against anti-government protesters. Over 700 people were injured as they marched towards the Royal Court in the capital Manama.
Meanwhile, US Defense Secretary Robert Gates visited the capital after attending a NATO defense ministers meeting in Brussels. Gates met with King Hamad and Crown Prince Salman bin Hamad Al Khalifa on Saturday to reassure the monarchy of the United States' full support.
"I told both the king and the crown prince that across the region I did not believe there could be a return to the status quo," Gates said. "Obviously, leading reform and being responsive is the way we would like to see this unfold," he added.
The visit comes two weeks after the highest-ranking officer in the US military, Chairman of the Joint Chiefs of Staff Admiral Mike Mullen, stopped in Manama, which is home to the US Navy's Fifth Fleet.
Bahrainis have been staging protests since mid-February, demanding the resignation of King Hamad and constitutional reforms to the Sunni-led government. They also want free and fair elections as well as the release of political prisoners.