Bahrain
Bahraini scholars hail inroads made by Resistance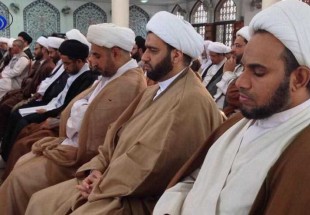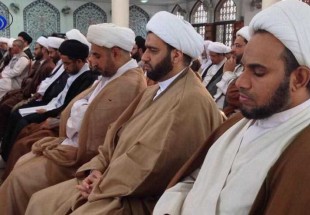 A group of Islamic scholars from Bahrain have sent a congratulatory message to Sayyid Hasan Nasrallah, the Secretary-General of Lebanon's Hezbollah Islamic Resistance, and to all warriors who defeated the Daesh Takfiri terrorist group in Lebanon and said that they are an cause of exaltation.
The message states, "This century is a century of obvious victories and in this regard, we are witnessing the continuation of victories which are based on the promise of the believers in God and all the free people of the world. This issue promotes hope, clarifies the path against oppression and darkness, leads to a desirable future for the weak and oppressed and those who have been deprived of their rights."
"From the wounded land of Bahrain and the blood-soaked Arab region, we send our congratulations to the great Islamic Resistance and to Sayyid Hasan Nasrallah, the leader of these victories, and all the warriors who created pride for the Islamic ummah and all the freedom-seekers who have adhered to human values in their second victory over this cancerous tumour," the Bahraini scholars stated, Taqrib News Agency (TNA) reported Rasa as saying.
They stated that the false and oppressive systems that have no adherence to humanity are definitely in decline and as much as the hegemonic powers of the world engage in delivering wealth and weapons to them, they cannot continue their power."
The message goes on to say, "These continuous victories in Iraq are due to the bounty of the religious authorities and the believing warriors and are also glad tidings of the wise leadership of the Islamic Resistance in Lebanon and other victories among humankind and are a new trend for the whole world."
The Bahraini Shi'ah scholars expressed their hope that these victories would be the preliminary steps for the ultimate victory of the awaited Twelfth Imam, Muhammad al-Mahdi, and the fulfillment of the promise of the Torah, the Gospel, the Quran and all heavenly books.
In a speech on August 31, Sayyid Nasrallah praised the victories recently achieved by Hezbollah's fighters and Lebanese army soldiers in the fight against Daesh Takfiri terrorists, stressing Lebanon's soil has been fully liberated from the extremist elements.
Backed by Hezbollah, on August 19 the Lebanese army began a long-anticipated operation in the regions of Ras Arsal, Ras Baalbek and Jurod al-Qa'a on Lebanon's eastern border.
The al-Nusrah Front admitted defeat after six days of fierce fighting and handed over five Hezbollah fighters in return for evacuation of its members to a region in neighbouring Syria.