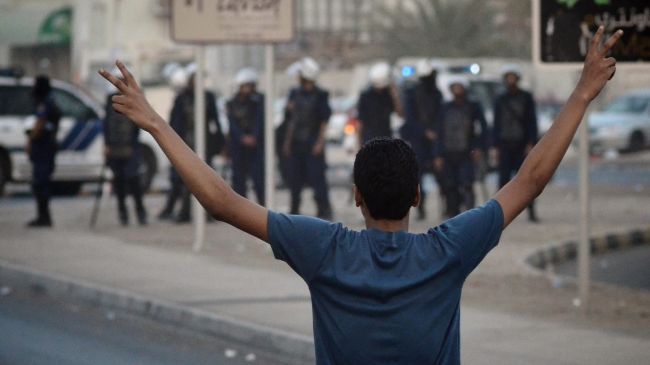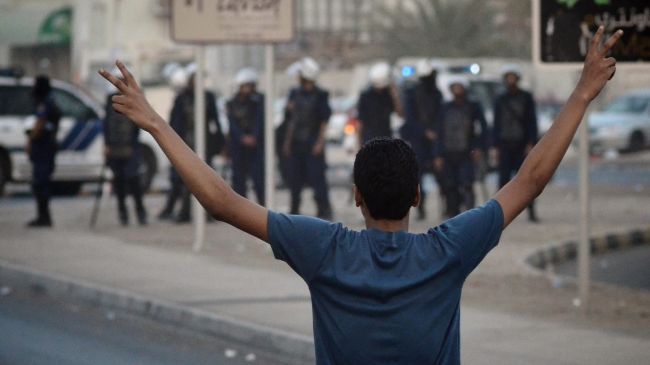 Saudi-backed Bahraini forces have beaten to death a 16-year-old boy as anti-regime demonstrations continue across the Persian Gulf country.
The teenager, identified as Husam al-Haddad, was killed when regime forces launched an attack on a peaceful demonstration on Friday night.
Bahrain's Interior Ministry confirmed Haddad's death.
Bahraini security forces used excessive force to disperse the protesters who had staged a demonstration to mark the international al-Quds Day in solidarity with Palestinian people.
Anti-regime demonstrations in Bahrain continue despite the heavy-handed crackdown by the security forces.
Meanwhile, a Bahraini court has sentenced human rights activist Nabil Rajab to "three years in jail over three cases of taking part in unauthorized protests."
Scores of people have been killed and many others have been injured in the Saudi-backed crackdown on the peaceful protests in Bahrain.
Bahraini protesters have been holding demonstrations against the ruling Al Khalifa family since February 2011 and they hold King Hamad bin Isa Al Khalifa responsible for the deaths of demonstrators during the uprising.