Bahrain
Bahrainis express outrage over crackdown by Saudi-backed Zionist Puppet Bahraini Regime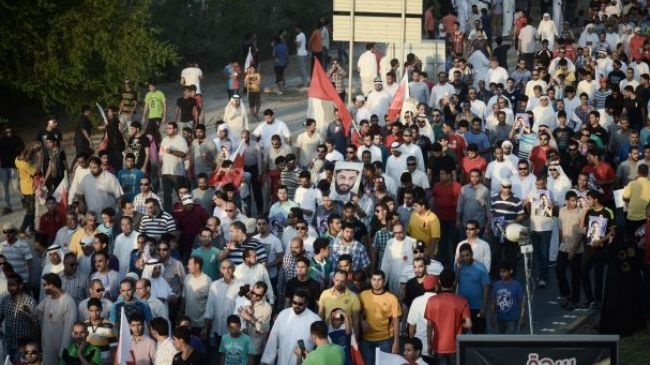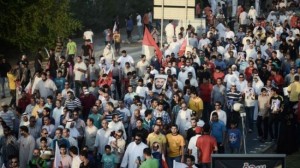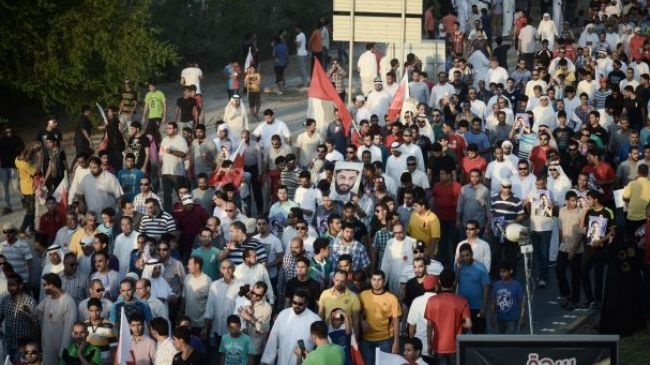 Bahrainis have once again taken to the streets across the country to express their outrage over the regime's crackdown on protesters.
On Monday, the protesters shouted anti-regime slogans and called for the freedom of political prisoners in the Persian Gulf kingdom.
On Saturday, Bahraini protesters clashed with security forces following the burial of a Bahraini protester called Hossein Mahdi, whose body was found on Malikiyah beach, west of the capital Manama, on Friday.
The protesters blame the security forces for shooting and stabbing Mahdi to death.
The 20-year-old was arrested last year and sentenced to 15 years in prison on charges of attacking a police station.
The Bahraini uprising began in mid-February 2011. Protesters initially called for political reforms and a constitutional monarchy, a demand that later changed to an outright call for the ouster of the ruling Al Khalifa family following its brutal crackdown on popular protests.
On March 14, 2011, troops from Saudi Arabia and the United Arab Emirates invaded the country to assist the Bahraini government in its crackdown on peaceful protesters.
Scores have been killed, many of them under torture while in custody, and thousands more have been detained since the popular uprising began in the Persian Gulf kingdom.
Physicians for Human Rights say doctors and nurses have been detained, tortured, or disappeared because they had "evidence of atrocities committed by the authorities, security forces, and riot police" in the crackdown on anti-regime protesters.
Protesters say they will continue to hold anti-regime demonstrations until their demand for the establishment of a democratically-elected government and an end to rights violations are met.