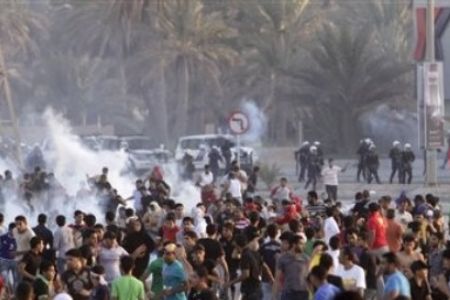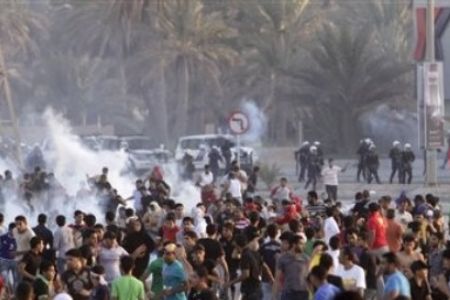 Saudi-backed regime forces in Bahrain have violently attacked peaceful anti-government protesters in the village of Diraz, northwest of the Persian Gulf state.
Tens of thousands of people have taken to the streets in Bahrain to condemn the killing of another peaceful anti-government protester by the Saudi-backed Bahraini regime forces, Press TV reports.
The protesters voiced their anger at the regime's killing of Seyyed Saleh Al-Hallai, who died on Friday after suffering tear gas inhalation one day earlier during a massive anti-government demonstration.
Regime forces also attacked protesters attending the funeral procession of another protester, Seyyed Jawad Hashem, on Friday.
Hashem, who inhaled tear gas fired into his home by regime forces on Monday, died on Wednesday night.
Thousands of anti-government protesters have been staging demonstrations in Bahrain since mid-February, demanding political reforms and a constitutional monarchy — a demand that later changed to an outright call for the ouster of the ruling Al Khalifa family following its brutal crackdown on popular protests.
Scores of people have also been killed and many others have been injured in the Saudi-backed crackdowns on peaceful protesters in Bahrain.