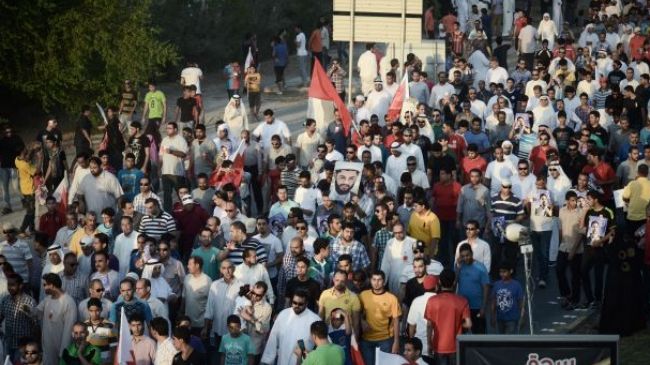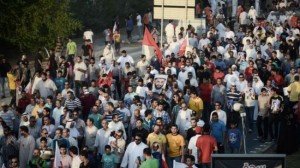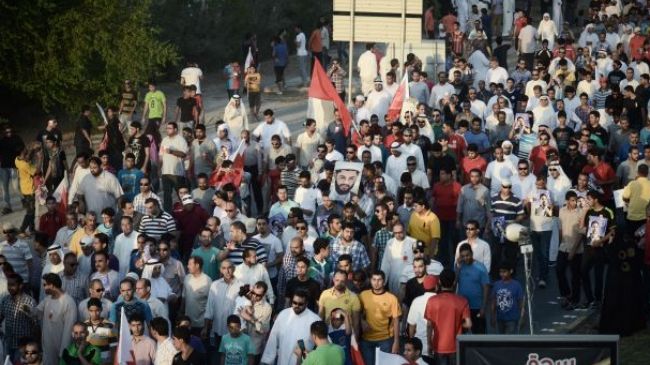 Thousands of Bahrainis have staged nationwide demonstrations against the Manama regime, calling for the Al Khalifa monarchy to relinquish power.
On Friday, the protesters chanted slogans against the Al Khalifa regime in the capital Manama and in several other cities.
The angry demonstrators also called for the lifting of the emergency state in the country.
There are still no reports on clashes between the protesters and the security.
The fresh rallies come as a new report says Bahraini regime forces have detained 214 school children in 2013, during raids on their homes and even schools. The report by the main opposition group al-Wefaq also says more than 7,300 people have been arrested since last year.
It lists rights violations related to arbitrary detention, judicial prosecution of activists, torture and degrading treatment as well as unnecessary use of force. The report also refers to demolition of religious structures and restrictions on religious freedoms.
On March 14, 2011, troops from Saudi Arabia and the United Arab Emirates invaded the country to assist the Bahraini government in its crackdown on peaceful protesters.
Over the past years, Bahrain's human rights record has come under scrutiny over its handling of the anti-regime demonstrations across the country.
Amnesty International as well as Human Rights Watch (HRW) have repeatedly urged the Bahraini regime to free protesters and other activists. Scores of people have been killed and hundreds of others injured and arrested in the Manama regime's ongoing crackdown on peaceful demonstrations.