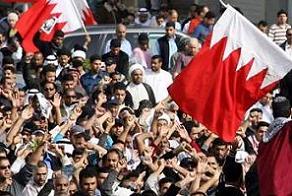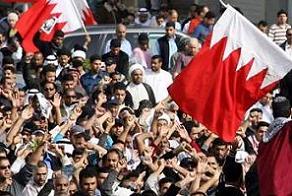 Thousands of Bahrainis took part in the funeral of a man who died on Monday after he inhaled a toxic gas fired by regime forces.
Days earlier, regime forces attacked Ali Abdullah's house using tear gas. On Monday Abdullah died because of the toxic gas.
The mourners chanted slogans denouncing the Al Khalifa regime for the brutal crackdown.
Earlier in the day, regime forces once again clashed with demonstrators outside the capital.
Protesters are staging every day an anti-regime rally until February 14 which will be the first anniversary of the Bahraini revolution.
Amnesty International had earlier warned that Bahraini Regime forces have been using tear gas attacks "inappropriately", calling for an investigation into the issue.
Since the beginning of the popular uprising last year, Dozens of people have been martyred and thousands more have been arrested and put in jail or fired from their jobs in the country.
In addition, many health workers, teachers, opposition figures and human rights activists in Bahrain are still facing trial or serving prison terms over participation in anti-government demonstrations.