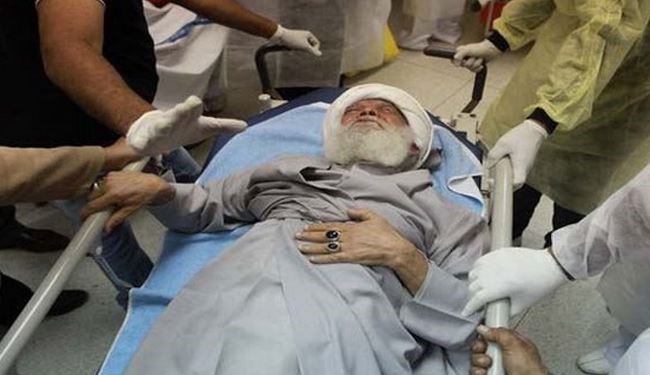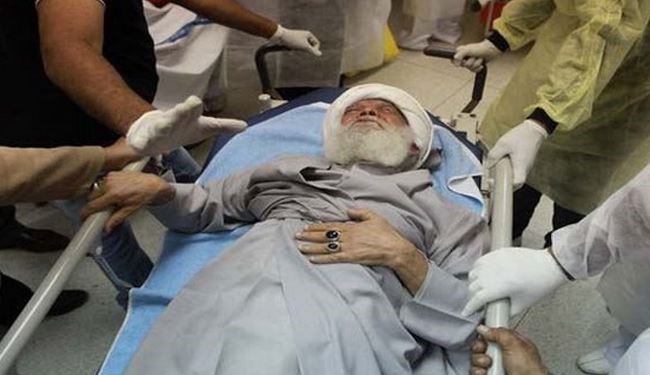 People have taken to the streets in the central Bahraini city of Sitra and other cities in Bahrain to protest the brutal assault by the Al Khalifa regime forces against a prominent Shia cleric.
Bahrainis staged a rally in solidarity with Sheikh Ali Hafsay, who was attacked and beaten by the regime forces during an anti-government protest in Sanabis region on Wednesday. The attack seriously damaged the cleric's eyes, according to reports.
The Al Khalifa regime had earlier warned Sheikh Hafsay that he would face prison if he continued his support for the Bahraini revolution. "I will never abandon the revolution until I achieve victory or martyrdom. I cannot leave Bahrainis alone and rest at home," the cleric stated following the incident.
The main opposition party, the al-Wefaq Islamic Society, condemned the attack as part of the regime's systematic crackdown on Shia clerics in a bid to silence the Bahrainis' voice. The demonstration follows weeks of protests over the detention of al-Wefaq Secretary General Sheikh Ali Salman.