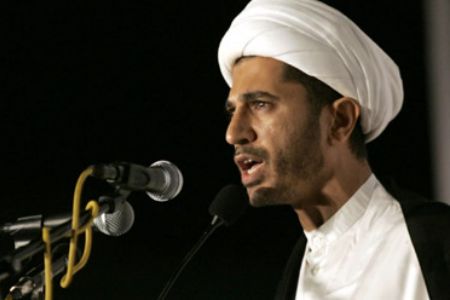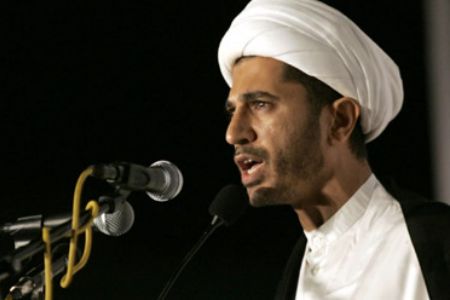 The head of Bahrain's al-Wefaq party says the opposition only welcomes dialogues that will lead to the establishment of an elected government.
Sheikh Ali Salman told Press TV on Saturday that Bahrainis from all walks of life are calling for a democratic government.
"It's part of the Arabic revolution. The Arab revolution is looking for a democracy, it's simple like that. You can't find it [here]," Salman said.
"There are no clashes between the Sunnis and the Shias," he continued, "It's really a clash between the dictatorship… and the people whose demands are a democratic government."
"What is the meaning of a dialogue if there is no chance for this dialogue to reach a solution?" he added.
"We need from the government not just to say, I am ready for dialogue, but that I am ready to have a dialogue that is leading to an elected government," Salman stated.
On Saturday, Bahrain's King Hamad bin Isa Al-Khalifa dismissed the ministers of cabinet affairs, housing, health and electricity amid mass pro-democracy protests in the capital Manama.
The most recent wave of protests is calling for the resignation of the king as well as constitutional reforms. The Bahraini people are demanding free elections and the release of political prisoners as well.
The protesters, who have camped at Manama's Pearl Square for the 12th straight day, say they will keep rallying until their demands are met.
Bahrain is a key US ally in the Middle East and home to Washington's Fifth Fleet.