Bahrain
Bahrain's Al Wefaq urges UN rights body help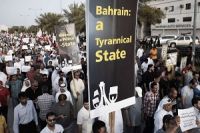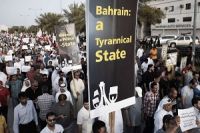 Bahrain's al-Wefaq National Islamic Society has urged the Office of the United Nations High Commissioner for Human Rights (OHCHR) to take action to improve the country's humanitarian situation.
According to Press TV, Sayed Hadi al-Mousawi, the head of Liberties and Human Rights Department at Bahrain's main opposition bloc, said on Thursday "We hope that the new High Commissioner will follow the great work of his predecessor Ms. Navi Pillay, who made great efforts on the Bahrain file."
Zeid Ra'ad Zeid al-Hussein, the UN High Commissioner for Human Rights, replaced Navi Pillay in early September.
Mousawi made the remarks during a side event hosted by the Bahrain Human Rights Observatory (BHRO) and the Khiam Center for Rehabilitation on the sidelines of the 27th session of the Human Rights Council.
Yousif Rabea, the president of the Bahrain Forum for Human Rights, who was present at the side event, also lashed out at the Bahraini government for attempts to cover up its crackdown on the opposition.
"The Bahrain authority is delaying the pending visit of Mr. Juan Mendez, the UN Special Rapporteur on Torture, in an attempt to hide the atrocious human rights violations and escape international monitoring," Rabea said.
Since mid-February 2011, thousands of pro-democracy protesters have held numerous demonstrations in the streets of Bahrain, calling for the Al Khalifa royal family to relinquish power.