Bahrain
Iran
Qasem Suleimani
Bahrain's Top Cleric Sheikh Qasem's Representative in Iran: Detention of Sheikh Issa Done with US Support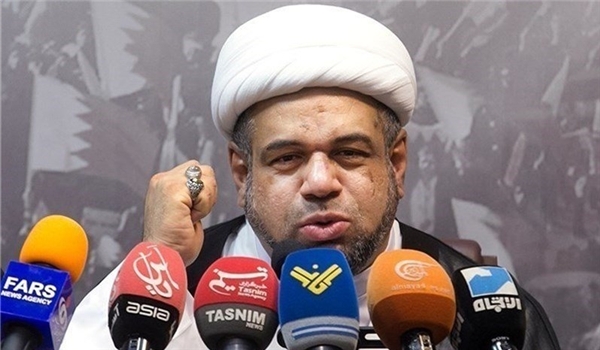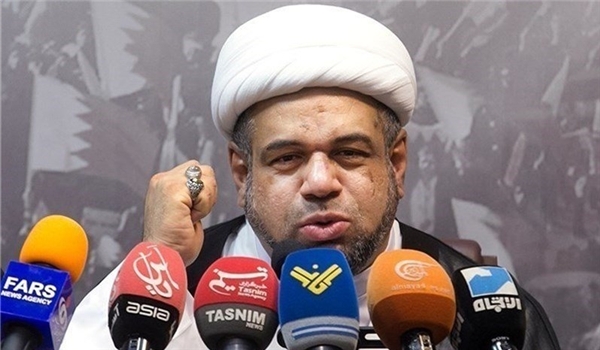 The representative of the prominent Cleric Sheikh Issa Qassim in Iran underlined that the verdict for detaining Sheikh Qassim was issued after the Bahraini King Hamad bin Issa al-Khalifa received the green light from Washington.
"After (US President Donald) Trump's support for the Bahraini king in Riyadh and his meeting with the Israelis, the Bahraini regime embarked on detaining Sheikh Issa," Abdullah Daqaq said on Wednesday.
"The al-Khalifa regime issued the verdict for the detention of Sheikh Issa after it received the US green light," he added.
In relevant remarks on Tuesday, Iranian Foreign Minister Mohammad Javad Zarif blasted the Bahraini regime for its crackdown on peaceful protesters who had gathered in the house of Sheikh Isa Qassim in the village of Diraz, and said it was a result of Trump's recent visit to Saudi Arabia.
"The deadly crackdown by Bahraini security forces on protesters was the outcome of US President Donald Trump cozying up to despots during a recent visit to Saudi Arabia," Zarif wrote on his official Twitter account.
He reiterated that the first concrete result of POTUS' cozying up to despots in Riyadh was deadly attack on peaceful protesters by emboldened Bahraini regime; Google it.
The Iranian foreign minister's twitter came on the same day that Bahraini regime forces broke into the residence of Sheikh Isa Qassim, the spiritual leader of the country's Shiite majority in Diraz village in Northwestern Bahrain, arresting everyone inside the house.
Security forces backed with armors sieged and attacked Sheikh Qassim's house from all sides, and cars and pedestrians were banned from approaching the area, Bahrain Mirror reported.
On this level, an opposition source told Bahrain Mirror that the fate of Sheikh Isa Qassim is "unknown due to the lack of information from there", confirming that he was in his house at the time of the attack.