Syria
Ban Ki-moon to Discuss Syrian Crisis with Iranian Officials in Tehran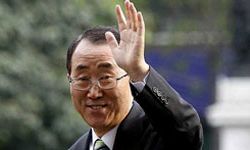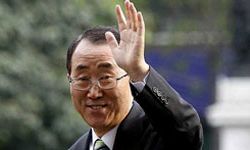 A spokesperson of UN Secretary-General Ban Ki-moon announced in a statement on Thursday that the UN chief plans to confer with Iran on the crisis in Syria on the sidelines of the Non-Aligned Movement (NAM) summit in Tehran next week.
"The Secretary-General will visit Tehran from 29 to 31 August to participate in the 16th Summit of the Non-Aligned Movement (NAM). The Secretary-General looks forward to the Summit as an opportunity to work with the participating Heads of State and Government, including the host country, towards solutions on issues that are central to the global agenda, including follow-up to the Rio+20 Conference on sustainable development, disarmament, conflict prevention, and support for countries in transition," the statement said.
The 16th NAM summit will be held in the Iranian capital, Tehran, from August 26 to 31.
"The Secretary-General also takes seriously his responsibility and that of the United Nations to pursue diplomatic engagement with all of its Member States in the interest of peacefully addressing vital matters of peace and security," the statement said, adding that "the crisis in Syria" would be high on Ban Ki-moon's agenda of talks with Iranian officials.
Syria has been experiencing unrest since March 2011 with organized attacks by well-armed gangs against Syrian police forces and border guards being reported across the country.
Hundreds of people, including members of the security forces, have been killed, when some protest rallies turned into armed clashes.
The government blames outlaws, saboteurs, and armed terrorist groups for the deaths, stressing that the unrest is being orchestrated from abroad.
In October 2011, calm was eventually restored in the Arab state after President Assad started a reform initiative in the country, but Israel, the US and its Arab allies are seeking hard to bring the country into chaos through any possible means. Tel Aviv, Washington and some Arab capitals have been staging various plots in the hope of increasing unrests in Syria.