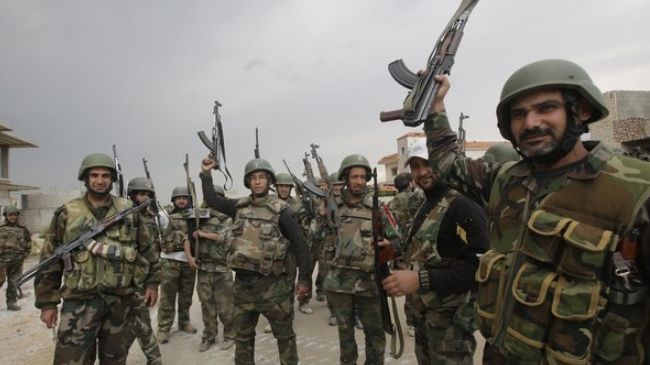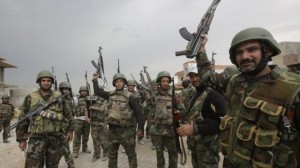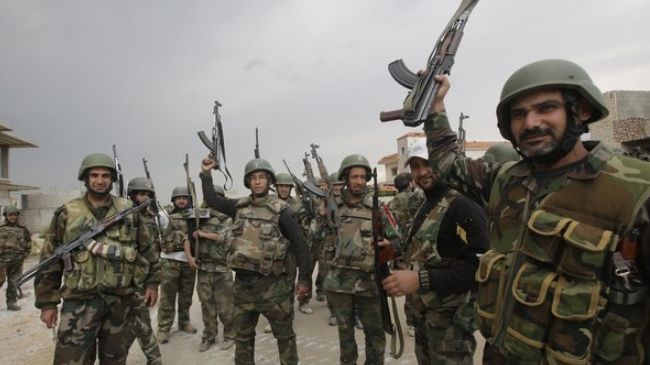 Harsh words passed, this week, between US Secretary of State John Kerry and Prince Bandar al Sultan, known in Washington circles as "Bandar Bush" because of his close ties to the Bush family.
Bandar furious at US for not backing war on Syria
Prince "Bandar Bush" is a prominent Washington power broker known for wielding the Saudi petro-dollar in exchange for America's support for the Saudi dictatorship.
The recent debacle in Syria, however, has changed that. Reliable reports show Prince Bandar overplaying his hand in berating Obama officials for not backing an attack on Syria.
Kerry presented his Saudi counterpart with an intelligence assessment that showed a likelihood that weapons currently being supplied by the Saudi government to jihadists in Syria would be used against the United States.
Bandar Bush's recent intractable position has exposed several realities that have made many in Washington uncomfortable:
– Saudi Arabia and Israel have, for decades, worked together closely, not just on security programs but operationally as well, as is now seen in Syria.
– Al-Qaeda's long friendship with Israel is now exposed, bringing questions about 9/11 into the mainstream for many "denialists."
– Strong talk, befriending terrorists and hundreds of billions in military hardware are not likely to impact Saudi internal instability.
– Recent moves by the UAE to normalize relations with Iran, including their Memorandum of Understanding on mutual security issues, signed this week in Tehran, now help portray the Saudis as both extremist and "historically incorrect."
Saudis tied to shutdown
Lobbyist spending in Washington backing the disastrous government shutdown was tied, early on, to the AIPAC lobby, the money behind the Tea Party "suicide squad" extremists. These members of Congress, drowning in "soft money" from Saudi-Israeli lobbyists, purposefully targeted the military and key economic sectors.
They were told to try to crash the American economy and seek out disaffected military leaders who would back a coup. From New Eastern Outlook, a Russian geopolitical journal:
"Our question is a simple one; what happens when we take a military command authority whose normal good order and discipline is impacted by political extremism and an "unreliable" electoral process to which you throw billions of dollars of potential bribes and payoffs into the mix?
Then take this military command, now little more than a "street gang," and arm it to the teeth, stoke it up on race hatred and religious bigotry, tell it that it is above any rule of law and loose it on half the planet.
How then does the context change, when top nuclear officers are removed, commanders of the most devastating weapons arsenals imagined?"
Thus, in the middle of the drastic America geopolitical realignment that left Saudi Arabia reeling, it wasn't just concerns about Saudi weapons going to terrorists, but Saudi cash going to right-wing political extremists inside the US capable of assassinations and false flag terrorism.
Past the smiling faces, the real Washington, racial and religious bigotry and violent extremism, a long history of political assassinations and mysterious deaths, rigged elections and the undercurrent of organized crime, this he fails to grasp.
UAE and Syria shock
The Memorandum of Understanding between Tehran and the UAE over issues of collective security has not been put into perspective by the media. The terrorist threat in Syria has been seen in Iraq and the UAE has pushed those nations toward Iran and in line with Obama's policy reassessment.
The lesson the Obama administration gained, albeit perhaps too late, in Syria, was driven by AFRICOM's intelligence assessments, particularly regarding the conflict in Mali.
There, Islamists backed by Tuareg tribes, began a move southward in an attempt to consolidate that nation under Islamist rule. French military forces have countered forces from the north.
The Obama administration, seeing Mali, seeing Syria, watching terrorism spread in Nigeria, Kenya, Uganda and elsewhere have seen the results of longstanding intelligence operations that began decades ago, operations intended to create surrogate armies to facilitate colonialist goals.
The cascade of wars, each quickly gaining a life of its own, proves that policy not only inept but criminally so. Pre-planning decades of low intensity conflict as a "business model" for global domination may have sounded good at meetings of the Trilateral Commission and Council on Foreign Relations, but in real life, it is a "fail."
Africa
Colonialism is the name of the game and Africa, as it was during the 19th century, will be the playing ground again.
Bandar Bush, in his move toward aligning with China, sees Saudi Arabia as the master of "black Africa."
It didn't take long for China to wear out its welcome in Africa. Africa has cheap labor, but China has even cheaper labor. All that Africa offers China is resources and China, like the imperialist powers of the 19th century, has learned that working with dictators and tyrants is the way to get what you want and pay little for it.
After decades of dealing with China, new Africa leaders are increasingly looking on China as suspect, an image China is trying to redress.
America is at fault also. Terrorist groups moving southward through Africa have a long history of ties to the CIA and other western intelligence agencies.
Even America's move toward military cooperation in Africa is headquartered in Stuttgart, Germany, an absurdity in itself.
All the while, the limited GNP of African nations is, increasingly, spent on advanced weapons. This month, even Angola bought 15 advanced SU 30 attack aircraft from Russia.
Eventually, their air force will be capable of challenging or besting most EU nations.
Within a decade, Africa will be armed much as Europe was in 1914.
Broken model
What we are seeing is a "broken model." The Obama administration should never have been caught off guard, unprepared for Russia's support of Syria, unable to respond effectively to a new moderate government in Tehran and unable to recognize that the worldwide chaos brought on by failed Bush era globalist policies would tear the world apart.
Saudi political realignment is, perhaps, one of the saddest issues of all. At a time when Saudi Arabia needed to move forward politically, they have moved increasingly to the right, increasingly into totalitarianism and increasingly toward expansionism as a way of deflecting domestic discord.