Asia-Pacific
Bangkok remains scene of anti-government protests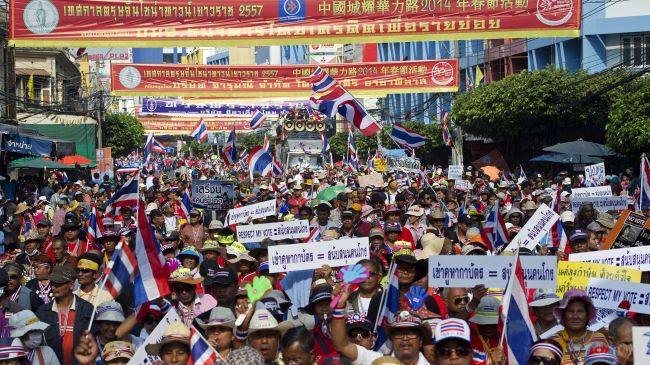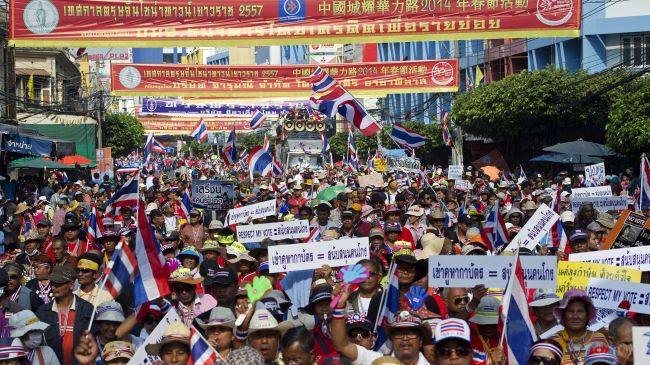 Thai anti-government protesters stay put on the streets of Bangkok, one day ahead of the controversial general election.
The government of Prime Minister Yingluck Shinawatra is pushing ahead with the election, set to be held on Sunday, despite threats by the protesters to disrupt the vote.
Protest leader Suthep Thaugsuban has urged his supporters to block the roads in the city.
"The people will not close the polling booths, but will demonstrate on the roads. They will demonstrate calmly, peacefully, without violence. If anyone comes to try to cause trouble, we absolutely will not argue with them. We won't do anything that will hinder people from going to vote," Suthep said on Friday.
The protesters, who have camped out at key intersections of Bangkok, forced polling stations in 49 of the city's 50 districts to shut last weekend.
The main opposition Democrat Party, which supports the anti-government protests, has boycotted the vote, which Yingluck's party is expected to win, though without enough members to achieve a quorum in parliament.
Security is tight ahead of the polls, with thousands of security forces on standby.
Ten people have reportedly been killed and around 600 others injured since opposition protests against the government began in October 2013.
The protests were initially triggered on October 31, 2013, when the government proposed an amnesty bill that could have pardoned the prime minister's brother and former premier, Thaksin Shinawatra, setting the scene for his return to the country.
The ex-premier, ousted in 2006, has been in self-exile since 2008 to avoid a two-year prison sentence over corruption.