World News
Bangladesh arrests 3 militants over blogger deaths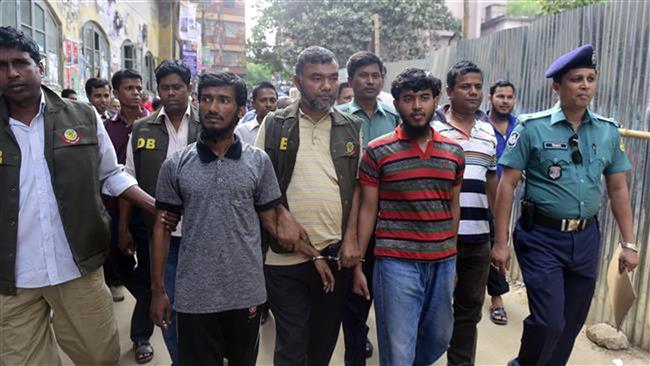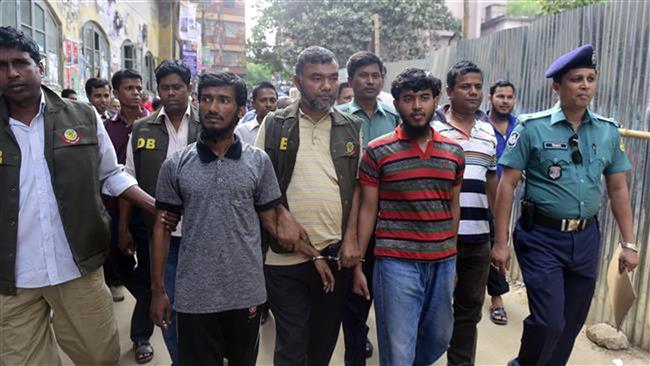 Security forces in Bangladesh have arrested three militants including a British national in connection with the death of two bloggers in the South Asian country.
"We've arrested them in the capital today. We can confirm that Rahman is a British citizen of Bangladeshi origin. He is the main planner of the attacks on [the bloggers] Avijit Roy and Ananta Bijoy Das," Major Maksudul Alam of Bangladesh's Rapid Action Battalion (RAB) said on Tuesday.
He identified the main planner as Touhidur Rahman, 58, saying the two other detainees are "active members" of the outlawed Ansarullah Bangla Team, an extremist militant group.
Mufti Mahmood, the head of the RAB's legal and media division, also said that Rahman had told them that "he is a British citizen."
On May 13, Bangladeshi officials said Bijoy Das was killed in the northeastern city of Sylhet.
"Attackers wearing masks hacked Ananta Bijoy Das with machetes in Sylhet City at around 8.30 am this morning. We have learnt that he was a writer," said the deputy commissioner of Sylhet police, Faisal Mahmud.
According to Imran Sarker, the head of a Bangladeshi bloggers' association, the victim wrote for a website which had been moderated by Roy, an American blogger of Bangladeshi origin who was himself killed on February 26.