World News
Bangladesh Ferry Death Toll Rises to 45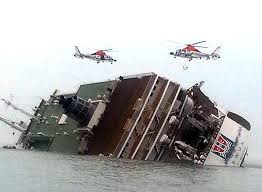 Navy divers have recovered 16 more bodies from the wreckage of a Bangladesh ferry as the death toll from the disaster rose to 45 with scores more feared drowned, officials said Saturday.
Two salvage vessels managed to float the sunken ship and brought it closer to the shore, allowing the divers to search inside of the 90-feet [30 meter] long boat three days after it sank following a storm.
"We've concluded our search inside the vessel. Navy divers have scoured every nook and cranny after we lifted the vessel out of water," Bangladesh inland water transport authority chief Shamsuddoha Khandaker said.