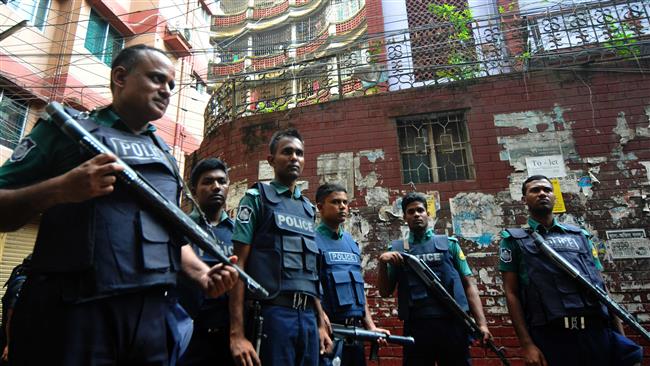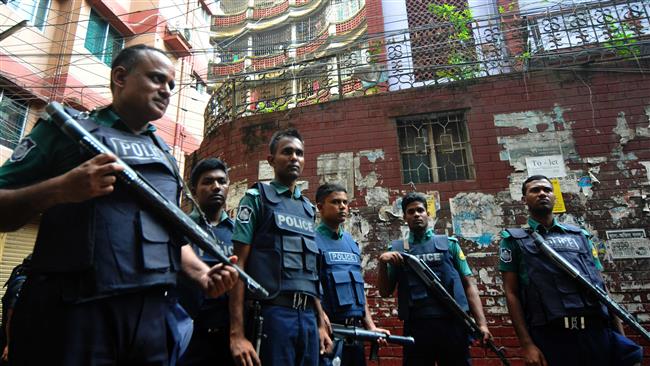 The head of a militant group blamed for the fatal July hostage-taking crisis in the Bangladeshi capital Dhaka died in a police raid earlier this month, security officials say.
Abdur Rahman reportedly died in hospital after jumping off the fifth story of a building on the outskirts of Dhaka while he was trying to avoid arrest during a raid by Bangladesh's Rapid Action Battalion on October 8.
The RAB said in a statement on Friday that Abdur Rahman's identity as the head of the Jamayetul Mujahideen Bangladesh (JMB) had been confirmed through his possessions.
The statement said the documents, letters and emails that were recovered during the raid "all proved that Abdur Rahman was the emir (head) of the new JMB," adding that they were signed by the alias Sheikh Abu Ibrahim al-Hanif.
On July 1, gunmen took hostages at a café in Dhaka. The crisis led to the death of 22 people.
The Daesh Takfiri terrorists claimed responsibility for the deadly hostage-taking crisis.
The administration of Bangladeshi Prime Minister Sheikh Hasina, however, said the café attack was the work of the homegrown terrorist group of JMB. The government claimed Daesh and other terrorist groups such as al-Qaeda had no base in Bangladesh.
The JMB has pledged allegiance to Daesh.
The Bangladeshi police have killed nearly 40 suspected militants since the café attack.