Bangladesh
Bangladesh sentences Muslim leader to death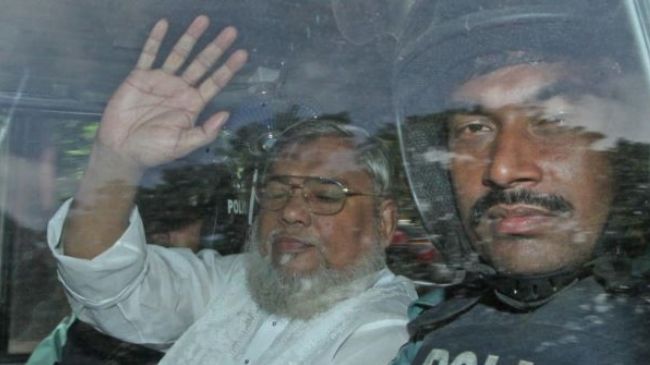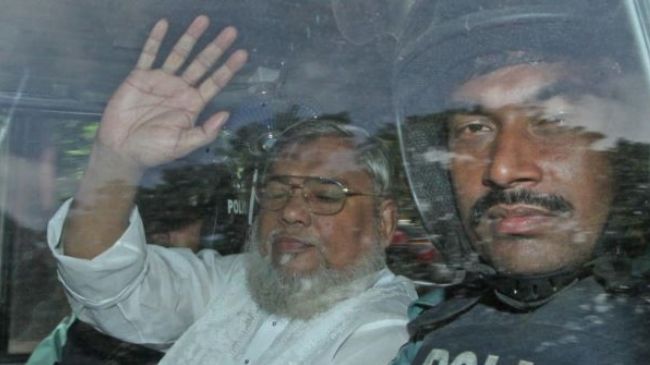 A Bangladesh tribunal has sentenced to death a top leader of Jamaat-e-Islami party for his role in the mass killings during the country's 1971 independence war.
The death penalty was handed down to Ali Ahsan Mohammad Mojaheed, who is secretary general of the party, in Dhaka on Wednesday.
Mojaheed was given the capital punishment in connection with his role in the kidnapping and killing of people during the war.
"He will be hanged by neck till he is dead," Justice Obaidul Hassa, the chairman of the three-member panel of judges pronounced.
Mojaheed has denied the charges which his supporters say are politically motivated.
Ahead of the verdict by the Bangladesh International Crimes Tribunal (ICT), clashes erupted between police forces and supporters of Mojaheed.
A couple of days ago, the International Crimes Tribunal sentenced the party's 90-year-old former leader, Ghulam Azam to 90 years in prison.
Several human rights groups and organizations say the tribunal which tried Mojaheed did not observe international standards.
The special tribunal has already issued several verdicts against the party members, including death sentences for the party's vice president and a former member.
The opposition accuses the government of seeking to intimidate them by putting on trial their leaders for alleged war crimes committed more than 40 years ago.
Previous verdicts have sparked widespread violence across Bangladesh.
People took to the streets of Dhaka and some other cities several times to protest against the controversial trials of opposition activists and leaders.
Around 150 people have been killed in the unrest, including seven this week.
Bangladesh remains shut down for a third straight day after Jamaat Party enforced a nationwide strike on Monday.
The mainstream opposition group, Bangladesh Nationalist Party (BNP), and several Islamic groups have staged several nationwide strikes to strongly condemn the 'mass killing' of protesters in a crackdown by security forces over the past few months.