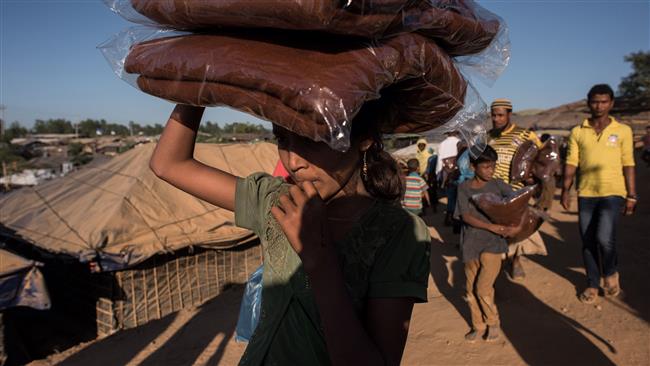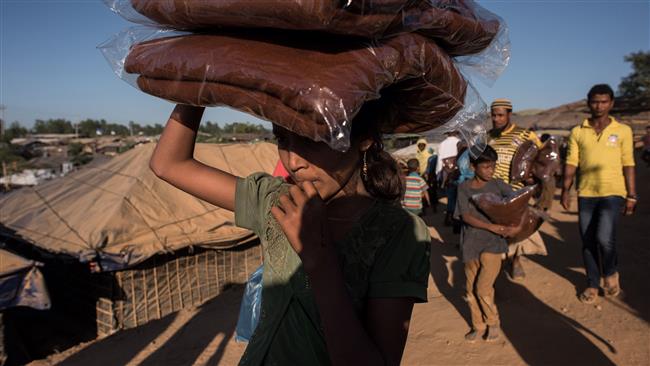 Bangladesh has prepared for the repatriation of 100,000 Rohingya Muslim refugees to Myanmar under an agreement between the two countries.
Obaidul Quader, the Bangladeshi minister of road, transport and bridges, told reporters on Friday that the first group of the Rohingya would be sent back to Myanmar by January 23.
The minister made the announcement after the distribution of relief among the displaced Rohingya in Cox's Bazar.
The two governments signed an agreement in November allowing for repatriations from January 23.
"Based on the decision of the joint working group, a first list of 100,000 Rohingya will be sent to the Myanmar government today for their safe and honorable return," said the deputy leader of the ruling Awami League.
More than 655,000 Rohingya from Myanmar's Rakhine state have sought refuge in Bangladesh since a military crackdown began in late August.
The minister said a total of 1,200,000 Rohingya refugees, including the ones who had entered in previous years, would be rapidly returned to Myanmar.
"The government is working to send back the Rohingyas soon," he said. "The joint working group is also working for the repatriation with the help of different international communities, including the United Nations."
"The next meeting of the working group, which will be held in Myanmar, will decide how the repatriation process begins," Quader added.
Rohingya Muslims in the Rakhine state of the Buddhist-majority country of Myanmar, according to the United Nations, may have been the target of genocide.
Over the past three months, Myanmar's government troops have been engaged in a brutal intimidation campaign against the Rohingya in Rakhine.
Only in its first month, the clampdown, called by the UN and prominent rights groups an "ethnic cleansing campaign," killed some 6,700 Rohingya Muslims, including more than 700 children, according to Doctors Without Borders.