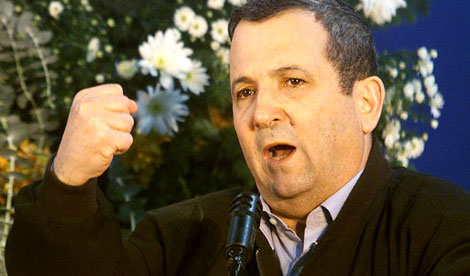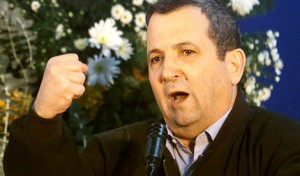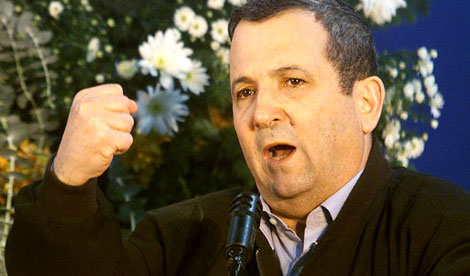 Israeli Defense Minister Ehud Barak approved on Sunday evening construction of 455 new housing units in settlements in Judea and Samaria, an Israeli Defense Ministry statement confirmed on Monday morning.
The Gush Etzion settlement of Har Gilo, which is just south of occupied Jerusalem, will receive a major boost to its population with 149 units winning the ministry's approval. Ma'aleh Adumim received a boost of 89 new units. The haredi city Modi'in Illit will see an additional 84 units, the Agan Ha'ayalot neighborhood of Givat Ze'ev is to grow by 76 units, and the small settlement Kedar, which is near Ma'aleh Adumim, has received Barak's okay for 25 new units. The Israeli defense minister also approved 20 units in Maskiot in the Jordan Valley, and 12 additional units in the veteran Gush Etzion settlement Alon Shvut.
Barak also approved the construction of a Sports Park in Ariel, the statement continued, and a plan for a new school in Har Adar is currently in the works.
This approval comes prior to the government's expected declaration of a settlement moratorium, part of a package the US administration is trying to put together to relaunch the diplomatic process.
Ma'aleh Adumim Mayor Benny Kashriel told The Jerusalem Post that as of Sunday night he had not been notified of any new construction permits for his city. But even if he had, he said, he opposed any plan that involved a freeze on new construction permits.
It would be preferable, he said, to build while negotiating with the Palestinians than to hold such talks while there was a freeze. Kashriel plans to go ahead Monday with a planned protest rally on the undeveloped E-1 site within in his city, on which the government has refused to authorize construction.
Protesters led by Kashriel plan to bury a scroll inside a jar on the hilltop as part of a symbolic cornerstone laying ceremony.
The Israeli Prime Minister's Office denied reports that US Mideast envoy George Mitchell had decided to postpone his trip to the Zionist entity as a protest over the move. Mitchell was originally expected to arrive this Thursday.
The settlement issue did not come up at Sunday's weekly cabinet meeting, and cabinet secretary Zvi Hauser said the matter would be brought to the full cabinet when the picture became clearer. At the same time, Hauser said the coalition's faction heads had all been apprised of the situation and that the move was coordinated with them. The plan was reportedly approved by the six-member inner cabinet last month.
Barak's authorization of an additional 500 housing units would be the first such approval for new construction in the settlements since November 2008, according to sources in the Israeli Prime Minister's Office.
Dani Dayan, who heads the Council of Jewish Communities of Judea, Samaria and the Gaza Strip, said that only a fraction of the settlements would benefit from the new permits, so that for most of them, a freeze on new construction was already a reality.
While the authorization of the new homes seems to be a done deal, Israel's agreement to a moratorium still has to be worked out, and would be among the issues to be discussed when Mitchell arrives.
The depth of the moratorium, government officials told the Post, would be dependent on what normalization steps Arab countries were willing to bring to the table. "There are many outstanding moving parts that are all interconnected," one official said on Sunday. Despite criticism that came out of Washington on Friday, the officials said that Israel had been "very transparent" with the US about this matter.
Barak, meanwhile, said at a gathering of bereaved parents in Herzliya that Israel was on the cusp of a "sensitive and important" period.
Barak said Israel should support with "an open heart" the American initiative for a comprehensive agreement in the Middle East. "That agreement includes components of normalization with moderate forces in the Arab world that will give support to a significant diplomatic process with the Palestinians, and, I hope, also in the future [to a process] with the Syrians."
Barak will reportedly join Netanyahu and Israeli Foreign Ministry Avigdor Lieberman at the UN General Assembly meeting in New York in two weeks, where Netanyahu is widely expected to meet with both US President Barack Obama and Palestinian Authority President Mahmoud Abbas.
ISRAELI SETTLERS: BARAK MOVE A MOCKERY
In response top Barak's move, Yesha Council Director General Pinchas Wallerstein said to Ynet, "In actuality, the defense minister isn't authorizing even one house or one new contract, and isn't issuing one new tender."
"This won't atone for the issue of the freeze. These aren't new tenders or building permits (being issued), but the completion of permits and documents granted in the past," explained Wallerstein.
According to estimates, the housing units will be built within the large settlement blocs, and not in the small, isolated towns.
Some 170 families live in the settlement of Yitzhar. According to the settlement's spokesperson, Yigal Amitai, "There is enormous demand here. If 50 to 60 units were built here right now, they all could be sold in the coming months. Demand is high and supply is low. Only recently, we were forced to close half of the health clinic in town in order to house another family."
"Barak's announcement is a mockery, mostly of the Likud. In all the towns, there is enormous demand for additional housing units. A few hundred units barely meet the needs and demand of 2007. The time has come for Ehud Barak, with his eight mandates, to stop deriding the Likud and the entire government," continued Amitai.
Karnei Shomron Regional Council Chairman Herzl Ben-Ari said, "Some 7,000 people live in the town. No compromise on even one lot has come for six years. I very much hope that Barak will remember his promise to the whole family of Israeli hero, Benaya Rein, who was killed in the Second Lebanon War, to build a neighborhood in his name (with 42 units)."
Gush Etzion Regional Council head Shaul Goldstein said the settlements under his authority were in need of some 2,000 housing units. "This is a disgrace. The Israeli government is in power due to 65 mandates from the Right; it must remain loyal to its platform and allow construction in all of the West Bank. I am certain that this is not an obstacle to peace," he said.