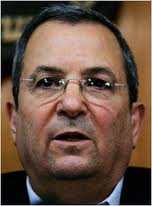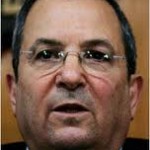 Israeli Defense Minister Ehud Barak said Tuesday that Israel is facing an "earthquake" rattling Middle East regimes as well as the threat of an anti-Israeli diplomatic tsunami.
Addressing a convention organized by the "Friends of the Israel Defense Forces" in New York, Barak said that 2011 has proven fateful for 'Israel', as it faces "on the one hand an 'historic earthquake' in the Middle East, on the other hand a diplomatic 'Tsunami' that is rising against Israel."
"It will culminate in September this year with the intended recognition of a Palestinian state along the '67 lines, followed by a wide effort aimed at de-legitimization Israel," the defense minister said.
Referring to the 'threats' he considers 'Israel' to face, Barak cited "Hamas in Gaza, the Hezbollah in Lebanon," adding that, in the background, Iran, that still presents a major threat to world order."
"Regarding Iran," the defense minister said, "it is essential to shift towards crippling and paralyzing sanctions while simultaneously keeping 'all options on the table.'"
Speaking of the conclusions that should be reached out of Israel's "fateful" decisions, Barak lauded the "advancement toward more openness in the Arab societies," while advising caution of any "uncertainties and threats that such a situation brings.
Barak also spoke of the need to "build a strong Israel that strives for peace from a position of strength and self confidence," and culminated by saying that "Israel must nurture and develop its close ties with the US, which, for Israel is the major source of securing its Qualitative Military Edge as well as of political backing."