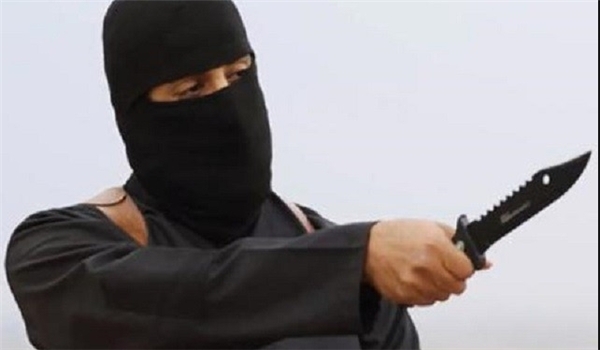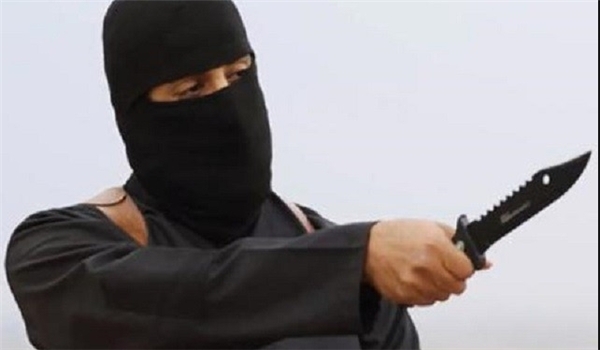 The ISIL beheaded several civilians the terrorist group has recently arrested in Syria's Deir Ezzur province after hanging them upside-down.
The ISIL released a video showing a slaughter house where the terrorist group chooses several people from those whose hands are tied up and are placed on one another to hang them for beheading.
The terrorist group has accused the executed people of informing the Syrian military forces about the ISIL's military positions and phots of the terrorists.
The horrendous crime by the ISIL terrorists was carried out concurrent with Eid al-Adha (the Muslims' feast of sacrifice).
In a relevant development in late June, the ISIL executed 5 journalists and Internet reporters in Syria by beheading, blowing up and planting bombs in their cameras and personal computers.
One of the reporters named Sami Rabah who had made revelations about the unfavorable conditions of the civilians in Deir Ezzur was executed by being tightened to a chair and blowing up his laptop to his face.
Rabah had sent a report to the foreign media on the conditions of civilians in Raqqa city.
Mahmoud Sha'aban al-Haj Khezr who worked for al-A'an radio in Deir Ezzur was also executed by the ISIL by wrapping up his neck in electric cables.
Also, Al-Jazeera television reporter Mohammad Marvan al-Issa was also beheaded by knife.
The ISIL executed Abu Satif who worked for Human Rights watch by plating bomb in his camera and exploded him in the balcony of his house.
Earlier in June, ISIL brutally executed six civilians while trying to flee from the city of Manbij in Northern Syria.
Terrorists arrested members of a family who were trying to escape from the war-torn city of Manbij in Aleppo province, as the Syrian Democratic Forces' rapid advances towards the ISIL-held city has put the Takfiri militants on the verge of a complete fall.
"They were executed by firing squad in front of hundreds of Manbij residents. There were two children among the victims," local media activist Nasser Taljbini said.
"By executing the family in public, the ISIL was trying to deliver a message to all civilians who are still residing the city of Manbij, threatening anyone who would leave to face a similar fate," he added.
According to local sources, ISIL has been using civilians as human shields in the military operations in Manbij.