Iran
Basij Commander Stresses Iran's Redlines in N. Talks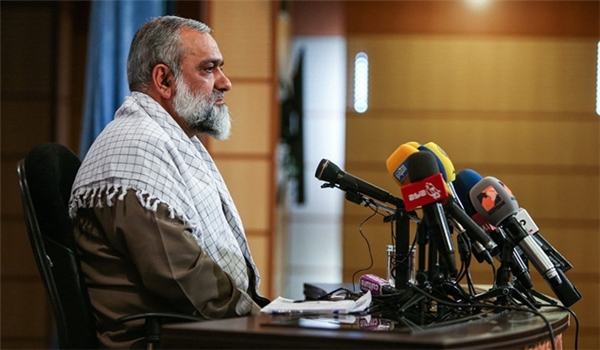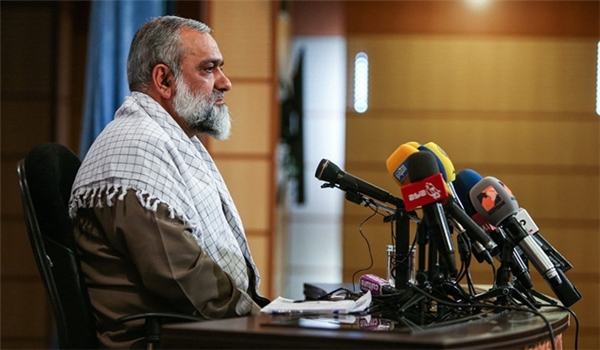 Commander of Iran's Basij (volunteer) force Brigadier General Mohammad Reza Naqdi reiterated that domestic uranium enrichment and complete removal of the sanctions are Iran's redlines in nuclear talks with the world powers.
"Our minimum right is that we can produce fuel for our nuclear power plants and no one is allowed to withdraw from this position," Naqdi said on Monday.
He also underscored Iran's right to carry out research work to further develop its peaceful nuclear program, and said the entire world has now come to realize that Iran's nuclear activities are peaceful in nature.
Naqdi described removal of sanctions against Iran as another condition and goal pursued by the country during its nuclear talks with the Group 5+1 (the US, Russia, China, Britain and France plus Germany).
"The sanctions should be removed, otherwise there would remain no reason for negotiation," he added.
The 10th and last round of negotiations between Iran and the six world powers was held in Vienna from November 18 to 24.
In July, Tehran and the six countries agreed to extend negotiations until November 24 after they failed to reach an agreement on a number of key issues.
After the last Monday talks, Iranian Deputy Foreign Minister and senior negotiator Seyed Abbas Araqchi announced that major differences were still in place between Tehran and the world powers, including the details of Iran's enrichment program and mechanisms for removal of the sanctions.
"The issue of enrichment and its limits, extent and capacity, as well as the mechanisms needed for the removal of sanctions are two key issues," Araqchi said.
"In addition, there are also several other issues that might not be among the key issues, but are sufficiently important and if they are not resolved, we will not reach any agreement," he added.
Noting that the negotiations are now being held in a more rational atmosphere, Araqchi said, "The result of the negotiations will be something which would meet our redlines and safeguard whatever we have, enrichment will continue and certainly all sanctions will be annulled in the form and sequence (that they have been imposed)."
Iranian Foreign Minister Mohammad Javad Zarif and EU coordinator Catherine Ashton announced last Monday that the talks had been extended until July 10, and the world powers had taken up to release $700 million of Iran's frozen assets on a monthly basis.