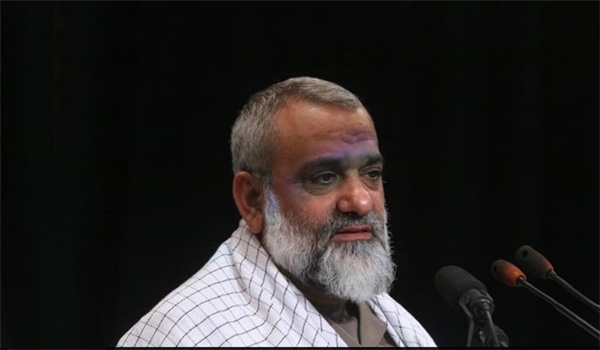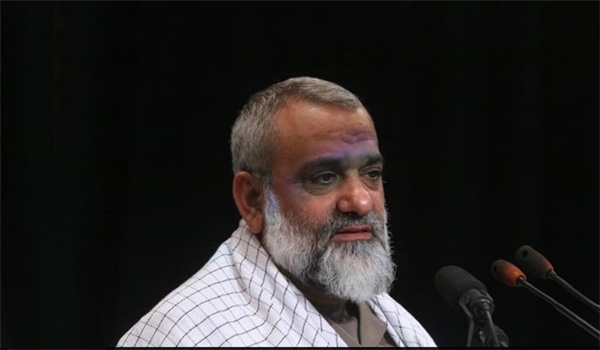 Commander of Iran's Basij (volunteer) Force Brigadier General Mohammad Reza Naqdi underlined the necessity for plans to confront Wahhabism as an immediate danger threatening the region.
Naqdi made the remarks on Tuesday, addressing a gathering of Sunni clerics in the Southern province of Bushehr.
"The arrogant world, headed by the US, has resorted to deception to undermine unity among the Muslim Iranian nation by creating rifts and differences to stir Shiite-Sunni strife and war to destroy the united lineup of the Ummah standing against it," he said.
He also described Takfiri groups as the result of the penetration of the western spy agencies, specially from Britain, and said, "Takfir is the result of a London-created religion which eventually ends up in Wahhabism, Bahai'sm and religious hereditary."
In relevant remarks on Monday, Naqdi also revealed that the US embassy in Baghdad was the command center for the Islamic State of Iraq and the Levant (ISIL) Takfiri terrorists.
"The US directly supports the ISIL in Iraq and the US planes drop the needed aids and weapons for ISIL in Iraq …," General Naqdi said, addressing a group of Basij forces in Tehran.
He added that the Iraqi forces have even retrieved some of the aids dropped by the US planes for the ISIL terrorists.