Iran
Basij Stages Massive Drills in Hormuz, Qeshm Islands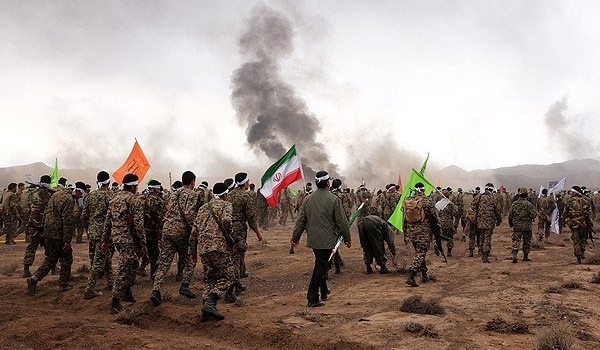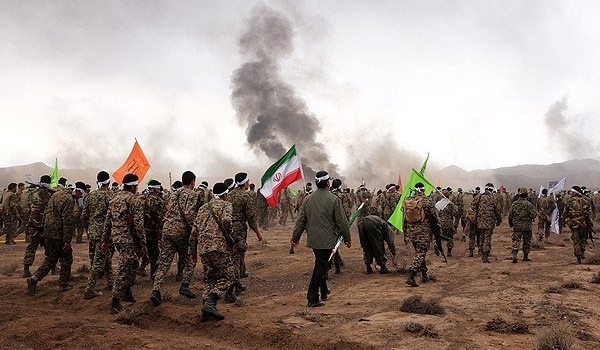 The Iranian Basiji (Voluntary) forces staged massive exercises codenamed 'Towards Beit al-Moqaddas' in Hormuz and Qeshm islands in the Persian Gulf.
"Defending the country and confronting the defense and security threats are the most important mission of Beit-al-Moqaddas battalions," a Basij commander said in Qeshm island, Southern Hormuzgan province.
He reiterated that conducting military drills by Basiji forces are meant to boost their capabilities against enemies' threats.
The Towards Beit al-Moqaddas drills started three years ago and have been conducted in 28 provinces of the country so far.
In a relevant development in late December, Lieutenant Commander of Basij  Forces Brigadier General Ali Fazli underlined his forces' deterrent power, and said the enemies don't dare to threaten the country.
"Today, as always, the Basij Forces, specially 2,350 battalions of martial arts experts, are ready to confront the enemies in all arenas," Brigadier General Fazli said, addressing a conference in Tehran.
The lieutenant commander of Basij pointed to the different plots hatched against the Islamic Republic of Iran after the victory of the 1979 Islamic Revolution, and said, "The presence of Basij and people against the enemies in all these incidents resulted in the formation of operations against the enemy."
His remarks came as Iranian Basiji Forces across Iran have held massive military drills to practice fighting against security threats.
In Early September, Basij force started two days of wargames in Northeastern Iran to show its defensive preparedness against any possible threat.
'We are trying to stage in the best possible way these 'towards Beit al-Moqaddas' drills codenamed Ya Rasoulallah that started in Ardebil province today,' Commander of Brigade 37 of Hazrat Abbas (AS) of Ardebil province Farhang Mostae'ed said.
He announced that during the wargames, the Basij forces' combat and defensive preparedness as well as their relief and rescue skills will be tested.