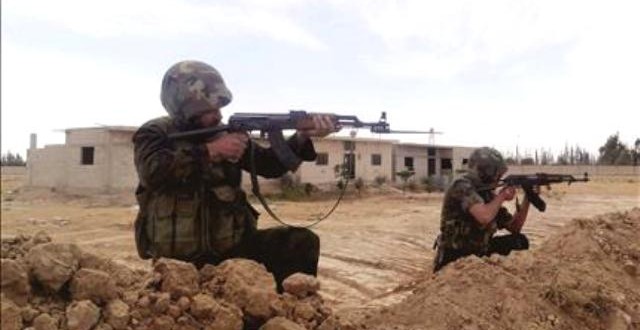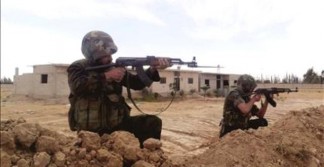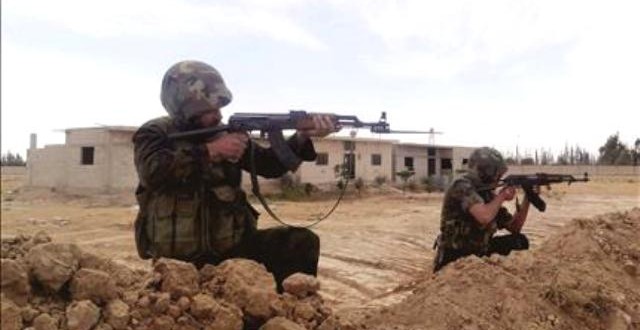 Syrian Army continued Wednesday its military operation in the northern city of Qusayr and the rest of its countryside.
"Army units were able to restore security and stabilization to the Akkari Farm and Tal Sarr, along with chasing militants in Hamidiya town of Qusayr countryside," state-run news agency SANA reported.
Also in the border town, SANA said that tunnels have been detected in the western quarter used by terrorists to move and store weapons and ammunition, in addition to dismantling dozens of improvised explosive devices planted by militia militants inside citizens' homes and on public highways in the city to prevent the progress of the Syrian courageous army.
Citing high rank military sources, Al-Manar TV correspondent reported that first stage of Qusayr operation has been ended successfully on Wednesday and the second stage has just been launched.
Qusayr city lies on the northern Syrian border with Lebanon, where terrorist groups and armed opposition gunmen are located.
Militants from Lebanon were detected Tuesday entering the Syrian territories to fight by the side of terrorist takfiris against the regular army. However, many of them were killed.
The Syrian Army launched on Sunday a large-scale operation to clear the area of terrorist gangs and liberate the citizens stuck there.