Syria
Battle goes on to free Syrian troops trapped by Takfiri militants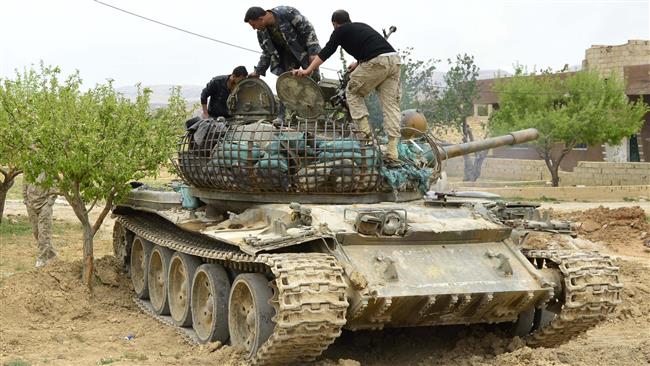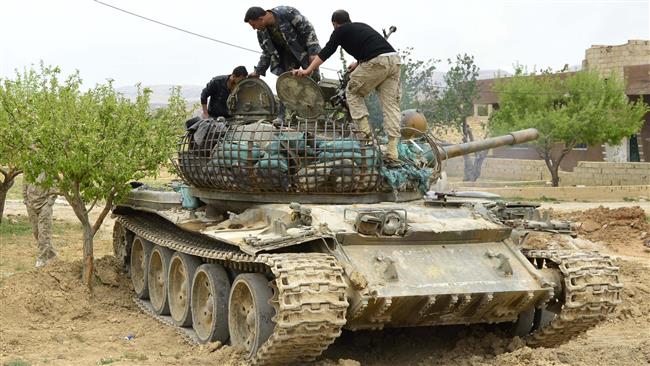 Syrian troops have made advances towards the northwestern town of Jisr al-Shughur, where some 250 soldiers and their families are trapped in a hospital building by Takfiri militants.
The Syrian army is now within two kilometers of the location where the group has been trapped since the militants seized Jisr al-Shughur in the Idlib province some two weeks ago, the so-called Syrian Observatory for Human Rights said on Saturday.
Fierce clashes have also broken out between the terrorists and the Syrian army — which is being backed by airstrikes — near the hospital in the town's southeastern outskirts.
The number of civilians trapped in the hospital is still unclear as is the amount of food and munitions they have left.
Last week, Syrian President Bashar al-Assad vowed that the army would "arrive soon to these heroes trapped in the Jisr al-Shughur hospital."
On April 25, a group of terrorists, including Al-Qaeda's Syrian affiliate al-Nusra Front, overran Jisr al-Shughur after they seized the provincial capital of Idlib city.
Also on Saturday, terrorist shelling claimed the lives of at least five civilians and wounded 19 more in the northern city of Aleppo.
The casualties took place in western side of the city in the Salaheddin neighborhood, the Syrian Arab News Agency (SANA) reported.
Syria has been gripped by deadly unrest since 2011. According to reports, the Western powers and their regional allies — especially Qatar, Saudi Arabia, and Turkey — are supporting terrorists operating inside the country.
More than 220,000 people have reportedly been killed and millions displaced so far due to the crisis in the country.