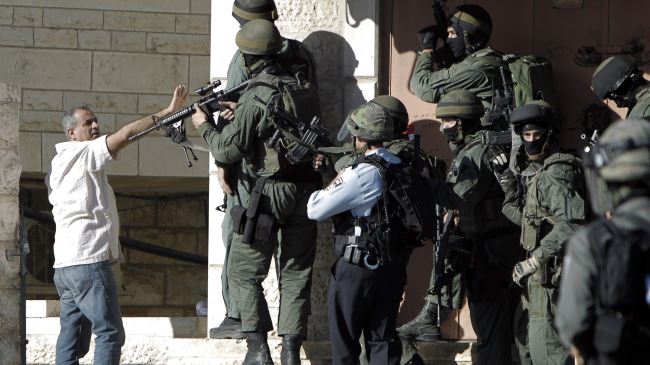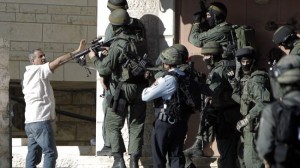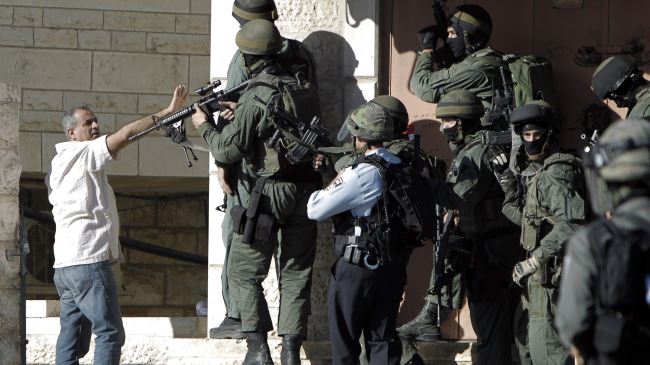 People have held a rally in London to protest against what they called "biased coverage" of events in the occupied Palestinian territories by the state-funded British Broadcasting Corporation (BBC).
According to the protesters, who marched on the headquarters of the BBC on Wednesday, the news channel gave extensive coverage to the recent discovery of the bodies of three Israeli settlers, but hardly any to the Palestinian teenager killed earlier in the day.
The BBC is also under fire for its refusal to identify East al-Quds (Jerusalem) as occupied territory. The protesters carried placards that read, "Don't sensor Palestine."
On Wednesday, clashes broke out between Palestinians and Israeli troops after the body of the Palestinian teenager kidnapped in East al-Quds (Jerusalem) was found.
The body of the missing 17-year-old Palestinian, identified as Mohammad Abu Khdair, was found in a forest on the western outskirts of the city.
According to the young boy's family and eyewitnesses, he was forcibly pulled into a vehicle in his neighborhood, Shuafat, while en route to prayers.
Meanwhile, similar clashes took place in the besieged Gaza Strip over the youth's death.
The incident took place a day after Israel buried the three settlers, whose bodies had been found in a field near the village of Hilhul, north of the city of al-Khalil (Hebron) in the West Bank. Tel Aviv claims the Palestinian resistance movement Hamas is responsible for the death of the three. Hamas rejects the allegation.
Israeli forces killed several Palestinians and arrested hundreds of others, including Hamas members and lawmakers, as part of the military operations that were purportedly carried out in search of the three settlers, who Israel claimed had gone missing on June 12.