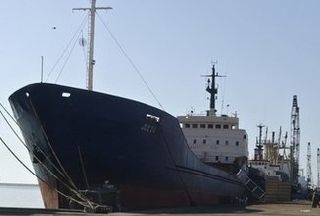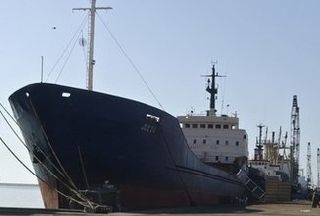 As a Lebanese aid convoy is preparing to set sail for the Gaza Strip, Beirut says Tel Aviv would be held accountable for any attack against the vessel.
In a letter to the United Nations on Tuesday, Lebanon's Foreign Ministry said "Israel will be held fully responsible for any attack on Lebanon," AFP reported.
Lebanon "cannot prohibit a ship from leaving its ports if its cargo, passengers and destination all comply with Lebanese law."
The letter came after the Israeli ambassador to the United Nations sent a letter to the UN, threatening that it would use "all necessary means" to stop the Gaza-bound aid convoy.
Earlier on Monday, Lebanese authorities granted permission for one of the two ships, the Julia, to sail to Cyprus and then to Gaza. With Lebanon and Israel technically still at war, the ship cannot directly sail for the Gaza Strip.
The aid mission comes as Israeli Defense Minister Ehud Barak warned earlier that Lebanon would be responsible for any confrontation with vessels sailing to Gaza from its shores.
The ships, which have been organized by the Free Palestine Movement, would be carrying humanitarian supplies for the besieged people of Gaza.
The pro-Palestinian campaigners planned the mission after Israeli commandos stormed the Gaza Freedom Flotilla aid convoy on May 31, killing at least several civilian activists and injuring dozens of others in international waters.