Europe
Belgian FM call Israel to allow construction materials entry to Gaza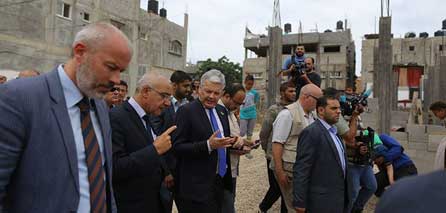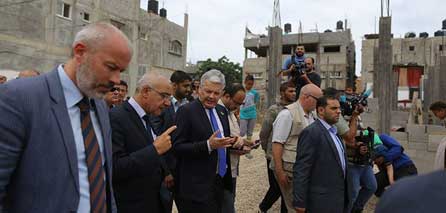 Belgian Foreign Minister Didier Reynders called during a press conference held in Gaza on Tuesday afternoon for organizing an economic conference to support Gaza reconstruction process.
During the press conference held at Shujaiyya neighborhood that was completely destroyed during Israel's 2014 aggression, Reynders called on the Israeli authorities to "allow construction materials' entry to the Strip in order to accelerate the reconstruction process of thousands of demolished schools, homes, and vital facilities."
The process of reconstruction has been going very slow, he pointed out. Reynders stressed his country's total support for Gaza reconstruction, saying that the economic conference will not only discuss the humanitarian aids' access to the besieged Strip.
"We have made contacts with the Israeli government to allow construction materials' entry to the Strip. Efforts are ongoing to facilitate the reconstruction process and economic development."
Reynders arrived Tuesday morning in Gaza Strip via the Israeli-controlled (Erez) Beit Hanoun crossing, only one day after Turkish and Swiss ambassadors' visit to the Strip.