Europe
Belgian police detain three more in terror case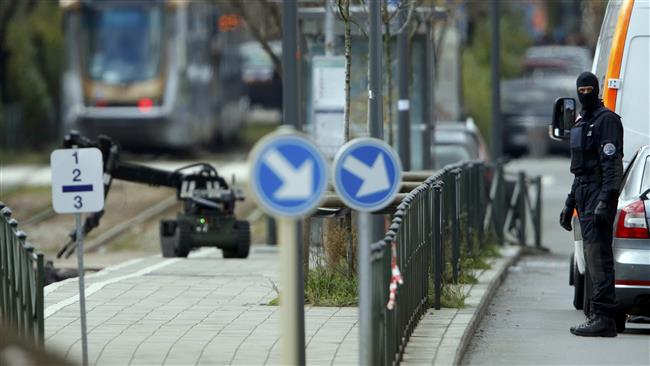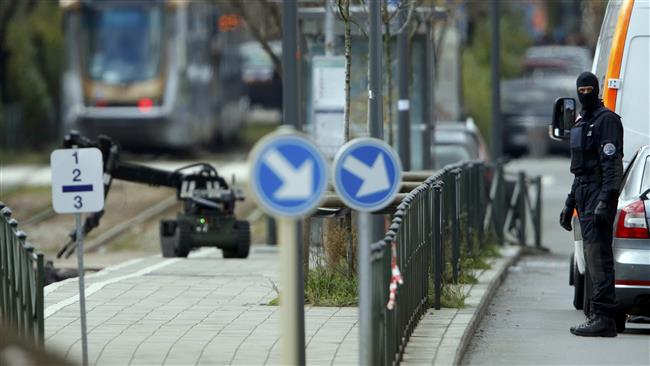 Belgian police arrested three people Friday, one of them injured after being shot by security forces, against the backdrop of terrorist attacks in Belgium and the French capital, Paris.
Belgian investigators have uncovered alarming new evidence of a European militant cell tied to the bomb attacks at Brussels Airport and metro, the November 2015 attacks in Paris and a new terror plot near the French capital.
One of the three arrested suspects was shot in the leg at a tram stop in Schaerbeek Borough of northern Brussels, where police this week found a bomb factory linked to the Brussels bombings.
"Police carried out two searches as part of a terrorism case linked to the arrest (near Paris) of Reda Kriket," the Belgian prosecutor said in a statement on Friday.
Kriket, 34, was arrested by French police for allegedly plotting an attack in France. He has been linked by authorities in Belgium to Abdelhamid Abaaoud, the suspected mastermind of the terrorist attacks of last November in the French capital, according to the Belgian court documents. French police said explosives were found at Kriket's home.
French Interior Minister Bernard Cazeneuve said the arrest "foiled a planned attack in France, which was at an advanced stage."
President Francois Hollande also said the militant network behind the Paris and Brussels attacks was "being destroyed." He warned, however, that other terror cells remain.
A Belgian court previously convicted in absentia Kriket alongside the Paris attacks ringleader in a terror case and sentenced him to 10 years in prison for being part of a militant network.
Twin bombings at Brussels Airport and another at a metro station close to the European Union headquarters in the Belgian capital left at least 31 people dead and 300 others wounded on March 22.
Najim Laachraoui is the prime suspect in the bombings. He was the third man pictured in airport CCTV footage alongside two bombers who blew themselves up at the airport.
Police identified two of the other attackers as brothers, named Khalid and Ibrahim el-Bakraoui. Ibrahim set off one of the two bombs that caused twin explosions at Brussels Airport, also known as Zaventem International Airport.
Belgian prosecutors have revealed that Laachraoui's DNA was found on an explosive vest and a piece of cloth at the Bataclan concert hall in Paris and on a bomb at the Stade de France stadium, where the bombings of November were carried out.