Europe
Biden threatens Russia: 'Further costs' coming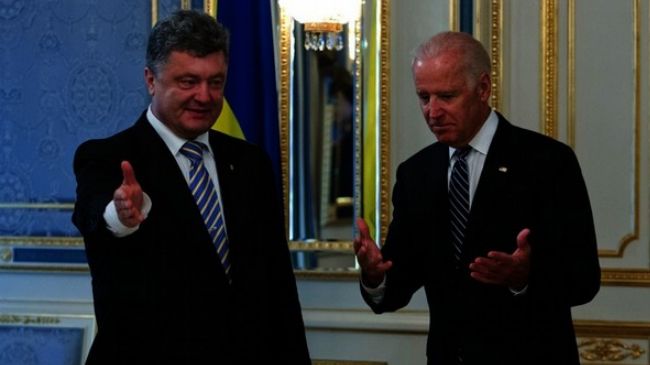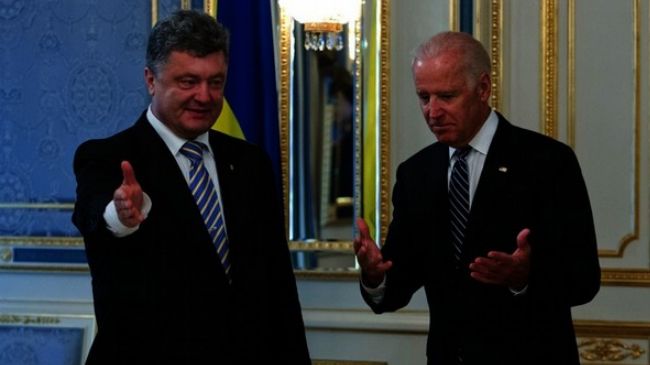 US Vice President Joe Biden says Moscow could face "further costs" if it continues "on its current course" over the crisis in Ukraine.
Biden made the remarks in a phone conversation with Ukrainian President Petro Poroshenko on Wednesday as the two said they would "stay in touch" ahead of a meeting of European Union leaders slated for June 27.
"The vice president noted that the U.S. would work with our partners to impose further costs on Russia if it continued on its current course," the White House said in a statement.
Biden's threat of further costs on Russia comes a few days after US Assistant Secretary of State for European and Eurasian Affairs Victoria Nuland told a think tank in Washington that the US has closed ranks with its European allies to impose further sanctions on Russia.
Nuland, who revealed late last year that the US provided billions of dollars to overthrow the democratically-elected government of Victor Yanukovych in Ukraine, said Monday that Washington and it European allies are "now working on a series of sanctions in the energy sector, in the banking sector, in the defense sector."
The United States has imposed sanctions against some Russian individuals and entities, including SMP Bank and Bank Rossiya. However, despite repeated threats, Washington has not yet announced any sanctions that would target key sectors of the Russian economy.
Moscow has also imposed sanctions on a number of US officials including House Speaker John Boehner, Senate Majority Leader Harry Reid, Senate Foreign Relations Committee Chairman Robert Menendez, and Sen. John McCain.
Tensions between Washington and Moscow intensified over the crisis in Ukraine, especially following a March referendum in the Black Sea peninsula of Crimea in which people overwhelmingly voted to join the Russian Federation.
Amid escalating tensions, a US guided-missile destroyer, the second of four Arleigh Burke-class destroyers to be deployed to the Naval Station Rota in Spain, arrived at the Spanish naval port of Rota on Monday.
In response, Moscow has threatened to increase its own arsenals and missile shield piercing capabilities.