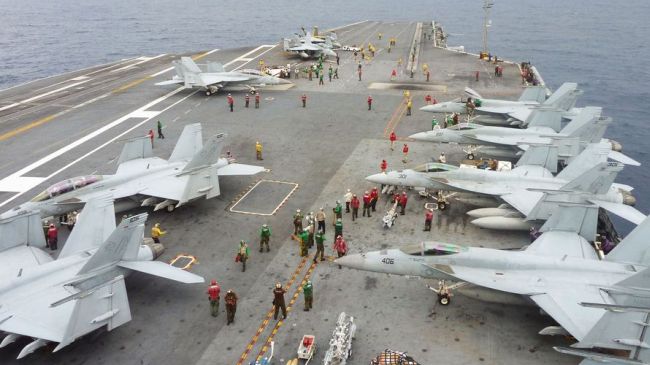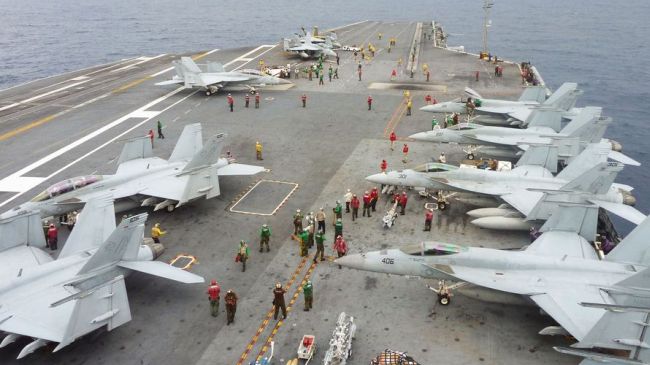 US Vice President Joe Biden will travel to some Asian countries next week to convey the message that Washington remains "determined to be a Pacific power," a report says.
Biden "will seek to show that while the administration has been preoccupied with Mideast flare-ups and a series of domestic distractions, the US remained determined to be a Pacific power," according to an analysis by The Associated Press on Sunday.
One of the pillars of President Barack Obama's first term foreign policy agenda was expanding American military presence in the Asia-Pacific, saying the United States was "all in" when it came to that region.
In line with that policy which has come to be known as the "pivot", the US military plans to station 60 percent of all the Navy's warships in the Pacific by 2020, compared with 50 percent now.
According to the AP report, "the concern was that as China came into its own as a superpower, its sway over other Asian nations would grow, too."
Obama's National Security Adviser Susan Rice announced that President Obama will also visit Asia in April and promised that Washington will keep deepening its commitment to the region.
Biden is set to meet with Japanese Prime Minister Shinzo Abe on his first stop in Tokyo on Monday.
During his visit to Beijing, the American official will meet with Chinese President Xi Jinping, Vice President Li Yuanchao, and Premier Li Keqiang.
The Obama administration said Biden would raise the issue of China's newly-declared Air Defense Identification Zone over the East China Sea directly with Chinese leaders.
Last week, China established the defense zone, saying all military and commercial aircraft should inform the Chinese government before entering the region.
The United States has said it will not recognize the defense zone. The US flew two B-52 bombers over disputed islands in the East China Sea to challenge China's declaration.
"The United States does not apply that procedure to foreign aircraft," State Department spokeswoman Jennifer Psaki said Tuesday. "So it certainly is one we don't think others should apply."
However, American commercial airlines were urged by the Federal Aviation Administration to abide by China's air zone.
US officials said the decision to advise civilian aircraft to notify Chinese authorities was a precautionary measure to avoid miscommunications that could lead to confrontation.
In his latest column published on Press TV, American analyst Finian Cunningham says "the escalation of military tensions between Washington and Beijing in the East China Sea is superficially over China's unilateral declaration of an air defense zone. But the real reason for Washington's ire is the recent Chinese announcement that it is planning to reduce its holdings of the US dollar."
"That move to offload some of its 3.5 trillion in US dollar reserves combined with China's increasing global trade in oil based on national currencies presents a mortal threat to the American petrodollar and the entire American economy," he wrote.
US officials are worried that rising tensions could escalate into a real conflict in which the Obama administration would have to intervene on behalf of allied Japan.
The United States conducted joint military maneuvers with Japan in the Pacific Ocean near Japan's southern island of Okinawa during the past week.
Meeting with South Korean leaders in Seoul would be Biden's last stop during his Asian visit.