Europe
Birmingham Mosque Rejects Gays Debate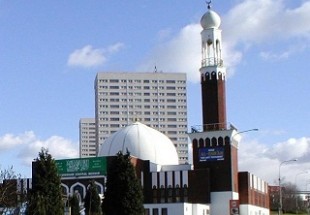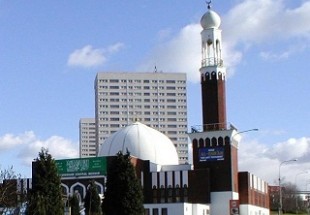 Defending his mosque's decision to censor a question about gay Muslims, the chairman of Birmingham Central Mosque, one of Europe's largest, has asserted that homosexuality is not accepted in Islam, same as other social illnesses caused by human weaknesses.
"There are people with homosexual tendency in Muslim countries but they respect the law and control their desire as others do," Dr Mohammad Naseem said in a letter sent to HuffPost UK on Wednesday, March 19.
"Human beings do have weaknesses and tendencies which are not socially acceptable and so they try to have a control over them and do not give in.
"A compulsive murderer, gambler, paedophile etc. could present the same logic and ask for accommodation by the society. Are we going to accept on the basis of freedom of action?" he added.
Dr Naseem, the mosque's long-time chairman, has been facing criticism recently for banning a BBC3 discussion about gay Muslims at his mosque.
The panel show called "Free Speech", was aired last week live from Birmingham Central Mosque, trailing the question 'When will it be accepted to be Muslim and gay?', airing an introductory clip featuring Asifa Lahore, a Muslim drag queen.
Later, the part was not aired after the mosque demanded the segment not be discussed.
It was apparent that Lahore, the Muslim drag queen featured in the program, "does not know his religion and has not got much links with it," Naseem said.
"He would have, otherwise, known that it is prohibited in Islam. If he wants to persue [sic] his inclination then he is free to leave Islam and follow any ideology that suits him," Naseem continued.
The BBC said in a statement on the cancellation of the debate: "Out of respect to the Birmingham Central Mosque, who hosted the program, the decision was made to delay the debate on Muslim gay rights to a future program".
"The topic will be raised and debated in full in the edition of Free Speech airing on 25 March."
Misleading Muslims
Though the segment on gays and Islam was omitted, the mosque chairman criticized the BBC for revealing its intension to discuss homosexuality only two hours prior to the program.
Naseem said the subject of homosexuality was not the topic for a TV discussion show but something that should be investigated by "specialists in the fields of zoology, botany, genetics, sociology etc", adding that the "mosque management will be delighted to join such a group and help to seek an understanding of the subject in depth."
"It is premature to discuss the subject when we do not know much about its causes and effects," Naseem said.
"Not being able to accept them in religion should not be confused with denying them their human rights such as their right to have education, employment, housing and respect."
Britain is home to a sizable Muslim minority of nearly 2.7 million.
Same-sex relationship and marriage are totally prohibited in Islam, Christianity and all divine religions.
Islam teaches that believers should neither do the obscene acts, nor in any way indulge in their propagation.
The Catholic Church teaches that homosexuality is not a sin, but considers homosexual intercourse as sinful.