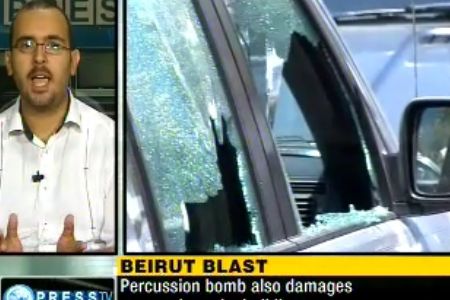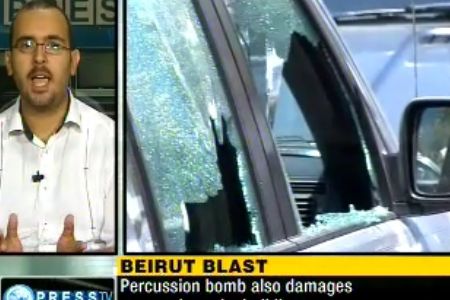 A percussion bomb has exploded near the Egyptian embassy in Beirut, injuring one person, says a Press TV correspondent in the Lebanese capital.
The explosion took place on Wednesday about five kilometers (three miles) from the Egyptian embassy in Beirut. The explosive device had been placed under a car at the complex housing the country's engineering trade association in Wata al-Moutssabieh, Beirut.
One person was injured when the explosion took place in an underground parking lot in the capital city, police sources said. A Syrian worker who was in the area at the time of the explosion, sustained minor injures, according to police. Four cars were damaged.
The incident comes amid the ongoing political instability in Lebanon, specifically over the tribunal investigating the assassination of the former Lebanese Prime Minister Rafiq Hariri back in 2005.
Soldiers rushed to the scene following the explosion, which caused panic in the area.
Beirut is currently on high alert for the imminent publication of the result of a United Nations tribunal for Lebanon's inquiry into the 2005 murder.