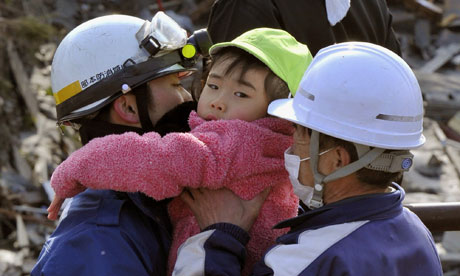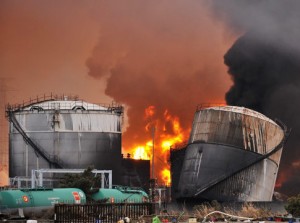 Engineers struggled Monday to cool three nuclear reactors at a quake-damaged Japanese power plant hit by two explosions in as many days amid growing concerns over a nuclear meltdown.
The latest blast rocked a building housing the number-three reactor at the Fukushima No. 1 plant and injured 11 people. Officials said the reactor container was not breached and there was no major rise in radiation levels.
A similar explosion hit the building housing the number-one reactor on Saturday, the day after the 8.9-magnitude quake had generated a wall of water that swamped a swathe of the country's Pacific coast.
Chief government spokesman Yukio Edano said that the cooling system at the number-two reactor stopped working after Monday's blast.
Nuclear safety agency officials quoted by Dow Jones Newswires said that the most serious problem was at the number-two reactor, where pressure was rising and the cooling water level falling.
Jiji news agency said the water levels had fallen far enough to partly expose fuel rods.
At the number-three reactor, engineers were unable to pump in cooling water because the explosion damaged the cooling pump. The number-one reactor remained relatively stable.
The nuclear safety agency ruled out the possibility of a Chernobyl-style accident at the plant, according to national strategy minister Koichiro Genba.
The humanitarian crisis is deepening too, with thousands of people still missing as a result of Friday's earthquake and tsunami.
Millions of survivors spent a third night without water, food or heating in near-freezing temperatures along the devastated northeastern coast.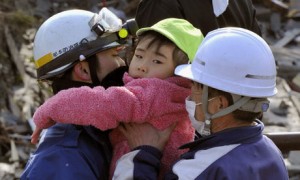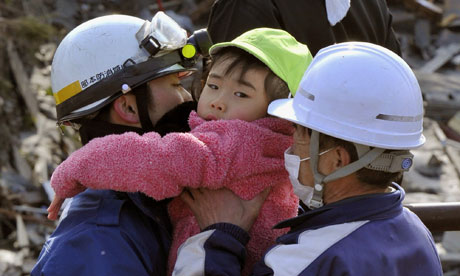 The death toll in Japan's earthquake and tsunami could exceed 10,000 in one northeastern state alone. The police chief of Miyagi prefecture, or state, told a gathering of disaster relief officials Sunday that his estimate for deaths was more than 10,000, police spokesman Go Sugawara said.
Foreign aid has begun to arrive. Some 70 countries have offered assistance, with help coming not only from allies like the United States but also countries with more strained relations like China, and even from the Afghan city of Kandahar.
According to media reports, rescue workers on Monday found two thousand bodies in Miyagi province, one of the hardest hit regions.
Meanwhile, a tsunami alert, which had sparked alarm and local evacuation orders, has been lifted, according to an official in the Fukushima prefecture.
The Japanese markets, which opened for the first time since the disaster occurred, reacted badly. Share prices dropped sharply by more than five per cent within the first hour of trading on Monday.
All this leaves Japan facing its worst crisis since the Second World War, according to the country's prime minister, Naoto Kan.