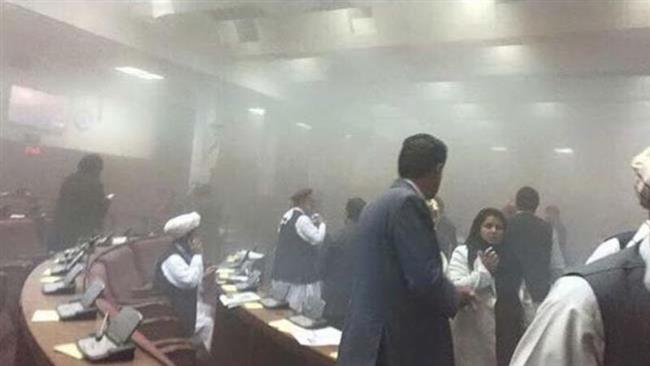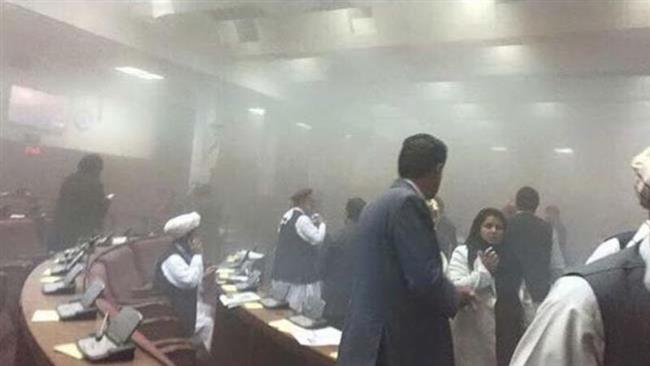 Major explosions followed by gunfire have been reported at Afghanistan's parliament building in the capital, Kabul.
Local press reports indicate that panic spread around the parliament building as lawmakers left a Monday morning session amid billowing smoke following the blasts.
Witnesses are cited as saying that a group of bombers stormed the lower house of the parliament and detonated their explosives as the session was in progress.
A TV channel also showed Afghan legislators being evacuated from the building, located in the important Darul Aman neighborhood of Kabul.
No casualty figures have yet been reported following the terrorist attack.
There have also been reports of gunfire outside the parliament as security forces have cordoned off the entire area, according to eyewitness accounts.
No official statement on the still developing situation has yet been released by Afghan authorities, although one local report cites the Kabul police chief as saying that the first blast at the parliament building was due to a car bomb, which was followed by several other explosions.
Taliban militants have claimed responsibility for the attack.