Asia-Pacific
Korea
Bloodsucker NATO secretary general visits South Korea for talks amid tensions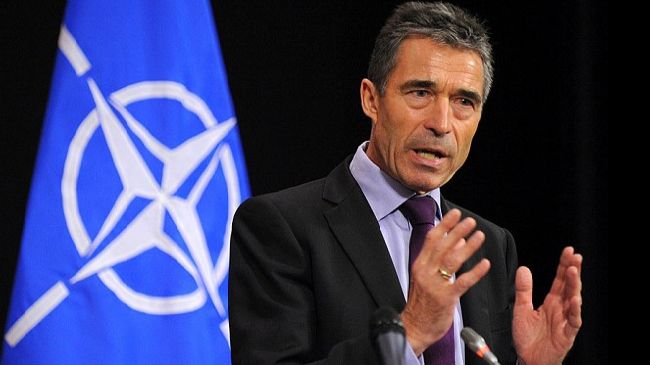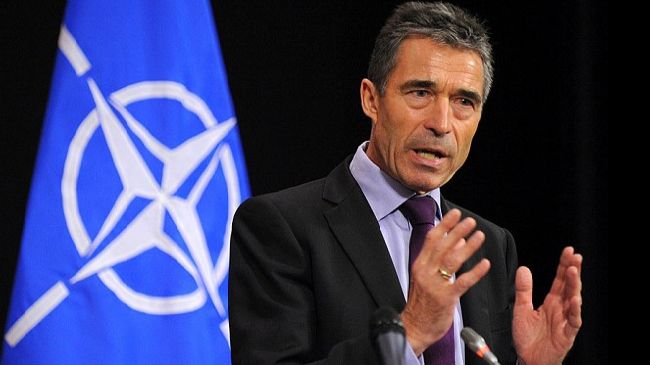 NATO Secretary General Anders Fogh Rasmussen has arrived in South Korea for talks amid escalating tensions on the Korean Peninsula.
He is expected to meet Foreign Minister Yun Byung Se shortly after his arrival on Thursday and also to hold meetings with Defence Minister Kim Kwan Jin and President Park Geun Hye.
The Foreign Ministry in Seoul said it would be a good opportunity for NATO to show its support for peace and stability on the Korean Peninsula.
Rasmussen is the first secretary general of the alliance to visit South Korea.
The Korean Peninsula has been locked in a cycle of escalating military rhetoric following the participation of nuclear-capable US B-52s and B-2 stealth bombers in recent joint military drills with South Korea.
North Korea on Tuesday urged all foreign institutions, enterprises, and tourists in South Korea to leave the country, warning that the Korean Peninsula is nearing thermonuclear war.
On April 5, the North also urged foreign embassies, including that of Russia, to consider the possibility of evacuation from Pyongyang.
On March 30, North Korea declared that it is in a "state of war" with South Korea, warning that any provocation by Seoul and Washington will trigger an all-out nuclear war.
Pyongyang warned that if Washington and Seoul launched a preemptive attack, the conflict "will not be limited to a local war, but develop into an all-out war, a nuclear war."
Washington has also deployed two guided-missile destroyers in the Pacific to waters off the Korean Peninsula.
On April 8, Japan deployed Patriot missile launchers to "defend against a potential attack by North Korea." Japan's Defense Minister Itsunori Onodera also announced that the country was on "high alert" due to escalating tensions on the Korean Peninsula.
The Island of Guam is the latest region that has also raised its threat level after North Korea identified it as a potential target.
The US has warned Pyongyang of skating a dangerous line. Washington says it is monitoring the North's moves through a sea-based radar.