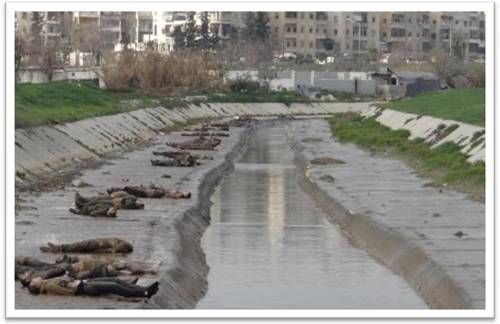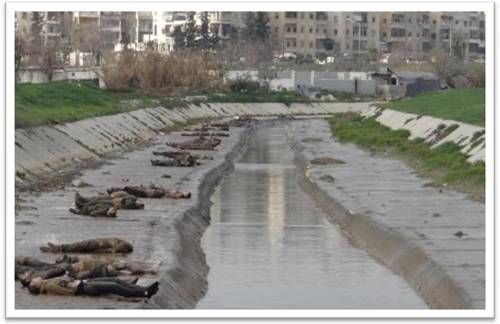 Syrian security forces in the northern city of Aleppo have discovered more than 80 bodies of young men and boys thrown in the Quweiq River after being killed execution style.
The area around the river, which separates Bustan al-Qasr district from Ansari, is under the control of the foreign-backed militants who are seeking to overthrow the government of President Bashar al-Assad.
Some of the bodies had their hands tied behind them and the others appear to had been shot in the head or tortured.
A senior security source said many of the victims had previously been reported kidnapped.
He blamed the terrorists of carrying out the executions.
UN-Arab League special envoy to Syria Lakhdar Brahimi said on Tuesday that there is no end to the Syrian crisis and that the country is facing "unprecedented levels of horror."
Brahimi made the remarks in New York during a briefing to the United Nations Security Council on Syria. "I'm sorry if I sound like an old broken record. The country [Syria] is breaking up before everyone's eyes… The tragedy does not have an end," Brahimi said.
Brahimi told the Security Council he was very concerned about an increasing danger of "contamination" which the countries around Syria are facing. "There might be implications if the crisis continues spiraling. The refugee flow is becoming a matter of controversy in these countries," he added.
"None of the neighbors is immune to the fallout consequences of the conflict. The region is facing the risk of contamination," Brahimi noted.