Africa
Boko Haram attacks Nigerian border town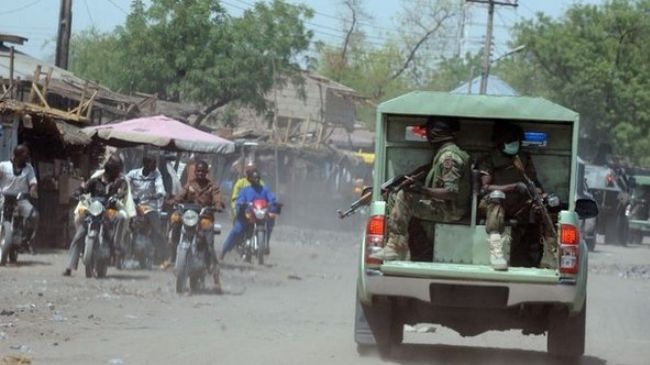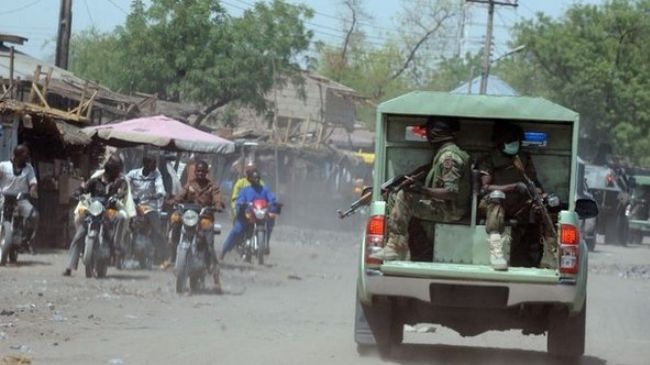 Nigerian officials say members of the Boko Haram group have carried out a major attack on a border town in the northeast of the country.
Nigerian military officials said on Wednesday that the fighters used bombs and other explosive materials in the attack on the town of Bama, about 60 kilometers (37 miles) from Maiduguri, the capital of Borno state.
They also said "many" fighters were been killed in a counter-operation.
"The attackers came from various locations," said defense spokesman, Chris Olukolade, who added that the attackers "used bombs during the operation (and) attacked one of our tanks."
He said a "cordon and search operation was ongoing in Bama with a view to apprehending fleeing attackers."
The attack came a day after Doyin Okupe, a presidential spokesman, said the government troops launched an offensive against the group and were "on top of the situation."
He added that many of the fighters have been pushed from unban regions to the remote areas near the border or even outside the country.
Earlier in the day, Boko Haram group threatened to launch a series of attacks in Nigeria's oil-rich Niger Delta region.
On May 15, the Nigerian army launched an offensive against the group a day after President Goodluck Jonathan declared a state of emergency in the three northeastern states of Borno, Yobe, and Adamawa.
Boko Haram says its goal is to overthrow the Nigerian government. It has claimed responsibility for a number of deadly gun and bomb attacks in various parts of Nigeria since 2009.
Over the past four-and-a-half years, violence in the north of Africa's most populous country has claimed the lives of more than 3,600 people, including killings by the security forces.